#GRIDLIFE 2019 - Round 4, Autobahn CC
by Rob Wilkinson - 07/05/19
It was hot.
You know what kind of hot I'm talking about. People stay in their trailers. Cars that don't normally have issues, have issues. Salt soaks through your clothes and all the water you drink never comes back out for some reason and birds fall out of the sky. You'd have to be insane to spend a day like that outside, in a fire suit, in an overheating racecar. But that's just what everyone did last weekend at #GRIDLIFE. For fun. Because why not.
Gridlife's fourth stop this season was Autobahn Country Club, an exclusive track outside of Chicago with a members-only approach to getting your laps in. Autobahn isn't just a country club by name. In place of tennis courts and 18 holes, you'll find a sprawling 3.56 mile track with three main configurations, two of which can be run simultaneously. A traditional clubhouse rests near the entrance to pitlane, and luxurious live-in garages line the outer portions of the property, built by members to store their collections of race cars and exotic toys.
My first mission on Saturday was to help our dude Ryan Literal get the shots he needed to highlight and debut the new livery on his recently rebuilt Powerstop s14 drift car. We were stoked to have him and see the car for the first time! Gridlife photographer and master-of-sharpness Brad Sillars locked down the static shots in a nearby garage, and then we both hit the track to shoot the smoke show with the video crew. I covered pitlane while Brad camped a corner and panned the new livery as Literal slid past. POV mind-blower Mr. Steele was onsite and on-point with his flying skills, shooting the whole thing from the air.
I knew it would be an interesting weekend when, as we pulled through the main gate Friday night after securing wristbands and credentials, I caught a Mclaren Senna off in the distance casually pulling into one of the member garages. Sure enough, it went out on track the next morning on the North course, while Gridlife HPDE was starting to lap the South course. Love it or hate it, this thing hauls the mail in spectacular British fashion. And it really isn't all that offensive to look at, I guess.
Temps were in the 90s and climbing well before noon on Saturday, and Time Attack didn't go off until 2pm, so the big question was how bad the track would be in such scorching heat. HPDE drivers weren't having huge difficulties with tire wear or a greasy surface, so the TA guys suited up and got ready to send. And boy did they send.

Records fell all weekend despite the brutal heat. While sane people cook at the beach, this crowd prefers to cook in race suits with turbocharged mechanical monsters dragging them across the scorched earth. By the time the weekend was out, nearly every class and track record for the series was broken. People were finding seconds over last year's times, and some weren't even running stickers yet. Sunday morning was going to count.
Track Mod
Starting at the pointy end of the field, Luke McGrew piloted his Dodge Viper ACR to an overall win and Full track record of 2:31.509. He was also quickest on the South course with a time of 1:28.701, a lap that was celebrated by a spirited visit to the rev limiter as he coasted out of his hot lap. Track Mod podium was rounded out by Joel Morrison in his Nine Lives Racing turbo s2000, and Kevin Boehm in his ultra fast Acuity Civic Si Coupe. Neither Joel or Kevin could break the elusive 1:30 mark around the South course, but both held their own and stayed well under 2:40 on the Full layout. Joel was only two seconds off Luke's Viper in the s2k!
A number of regular drivers took home points in Track Mod just past the podium as well. Levi Brown scored a huge 835 against cars with loads more power, and Michael Puglisi took home 560 in the #314 Evolution while the flagship DMN Racing Evo gets a new powerplant.
FCP Euro Street Mod
The Street Mod class is a total arms race this year, with drivers both firing off the parts canon and working heavily on driver mod. It all adds up to some seriously fast street cars. All three podium finishers in SM put down times on the South course that would have also landed them on the podium in Track Mod. Unreal.

With a blistering 1:30.808 on the South course, SM driver Shawn Krebsbach took the overall class win ahead of hotshoe Jackie Ding in his seriously quick s2000, and Gridlife power duo Brad Yonkers and Matt DeReus co-drove their supercharged BMW M3 to a third place finish. It's worth noting that, somehow, Jackie took his little old s2000 and got it within four seconds of the Viper ACR on the combined long course. Not an easy task with 6 missing cylinders. With a new car seemingly in Jackie's future, this weekend may be the last time we see the JD86 s2k driven in anger. Four seconds off a Viper ACR is a pretty solid send off, I'd say.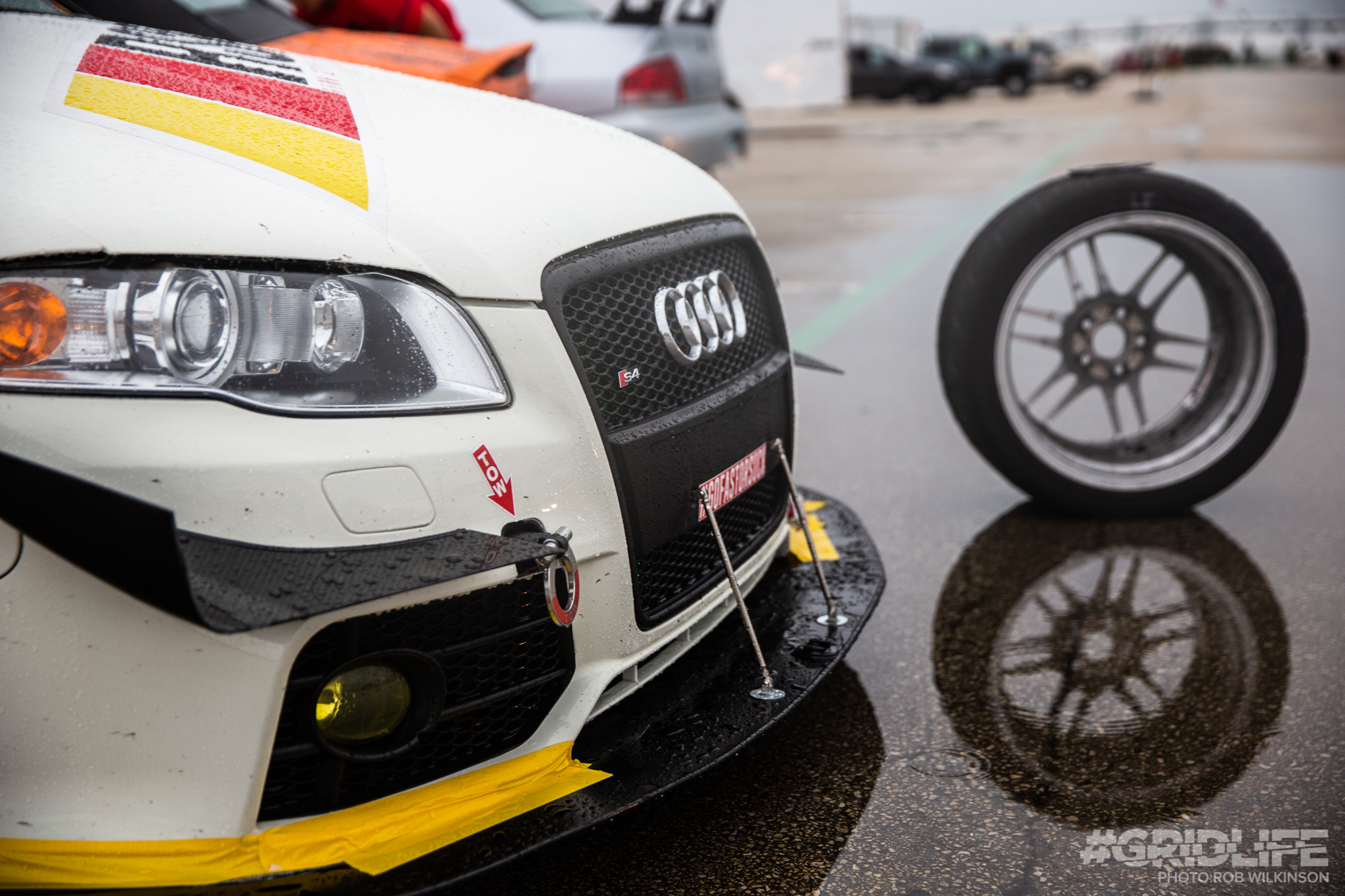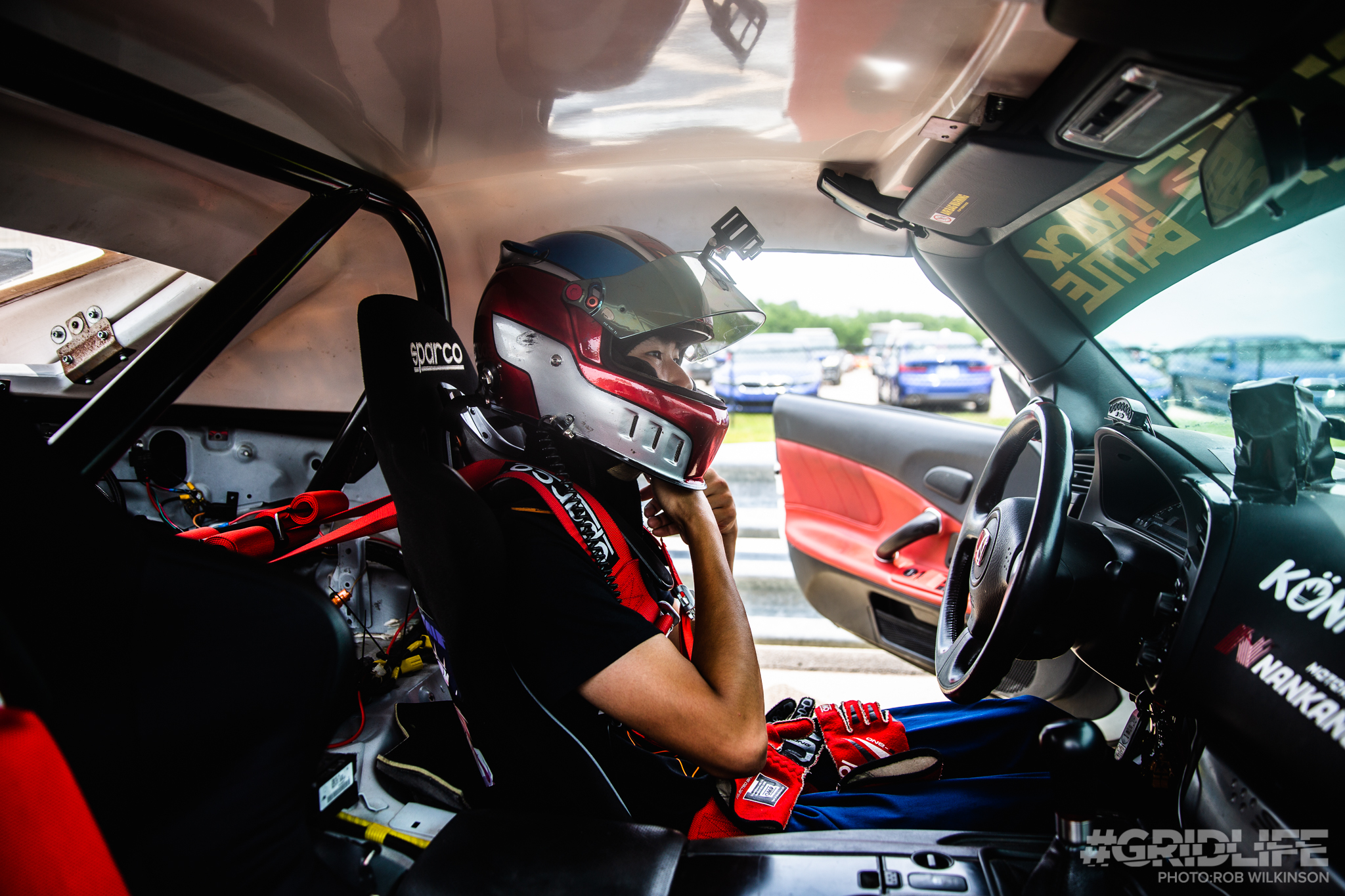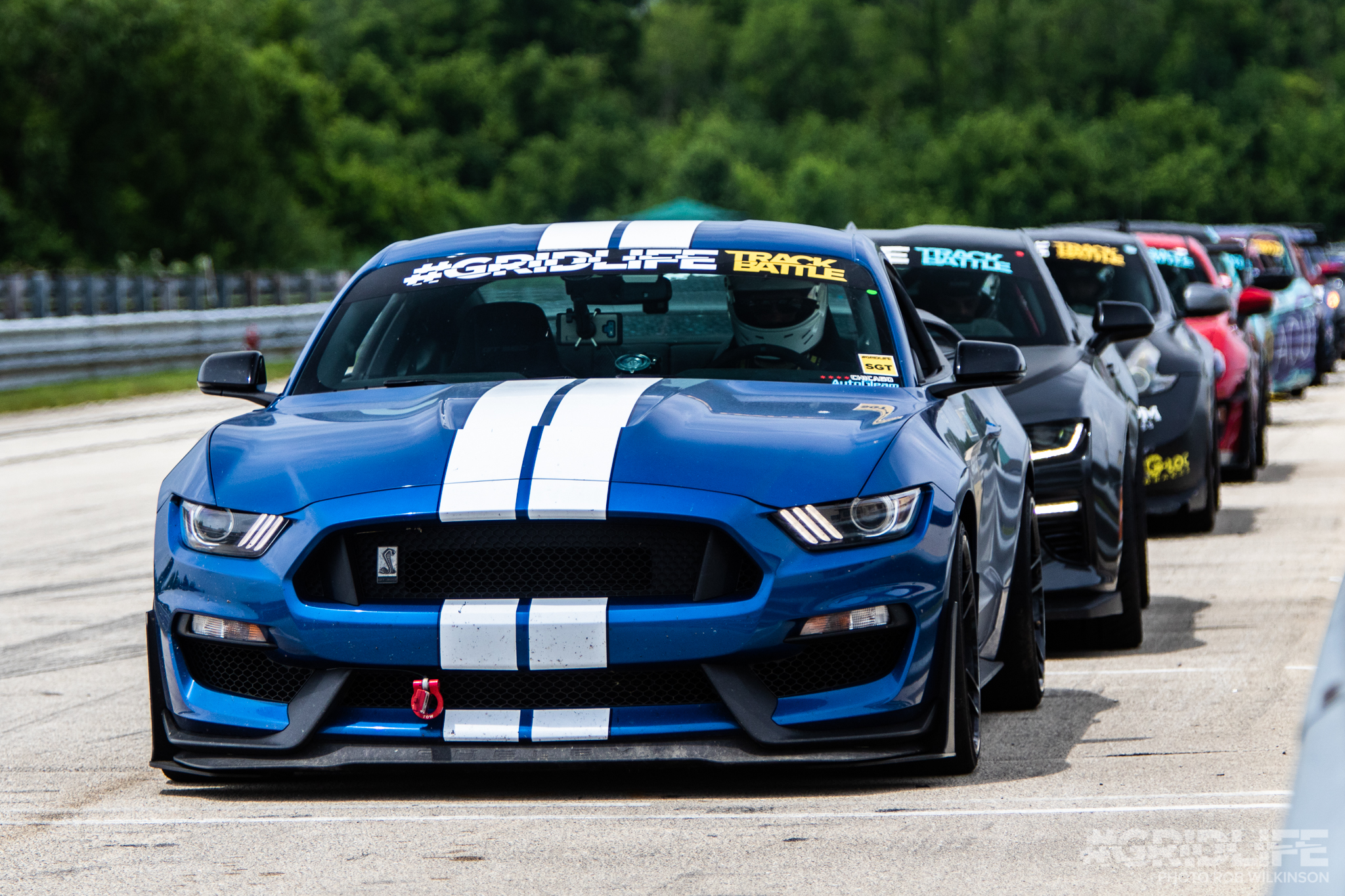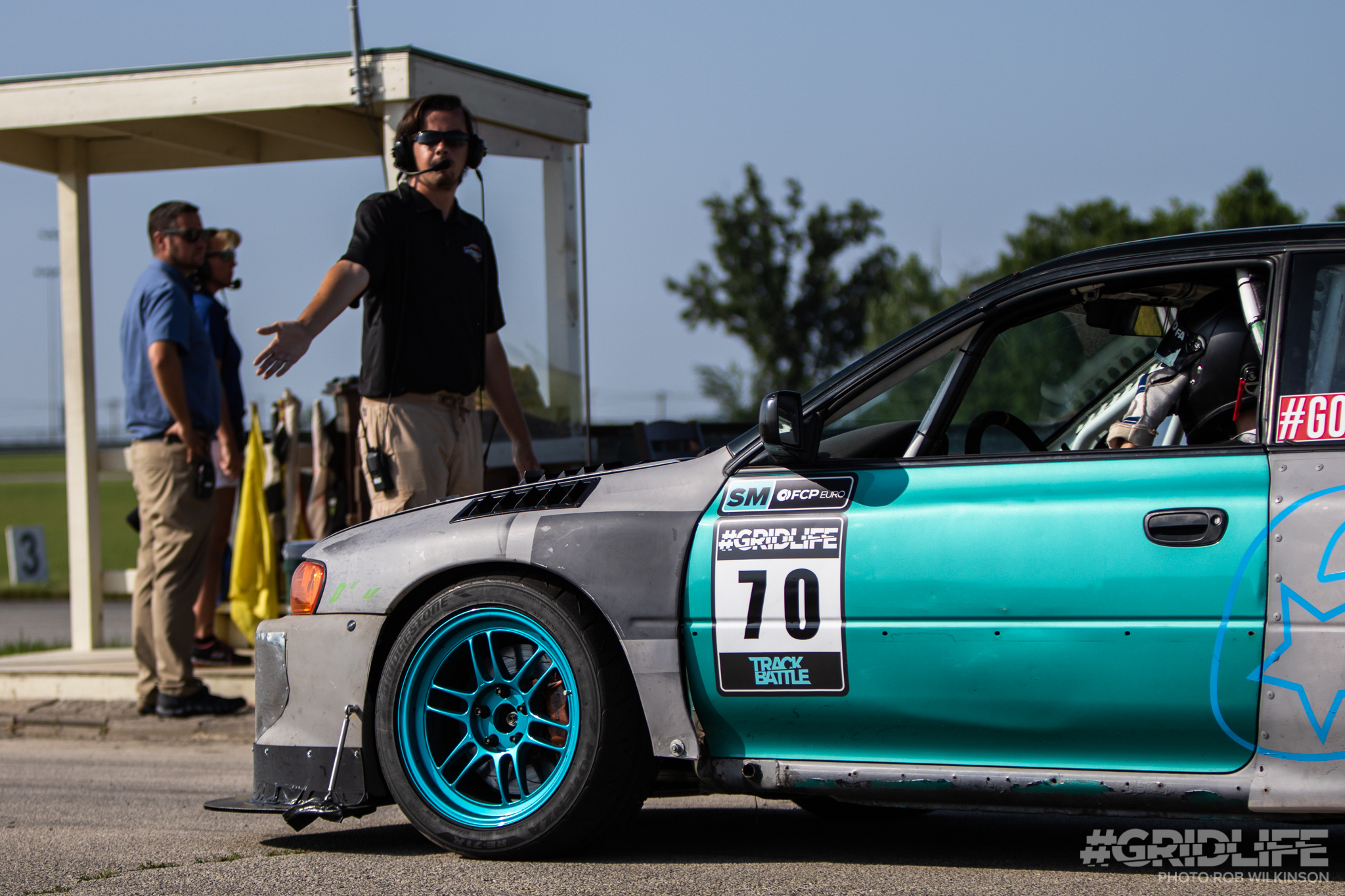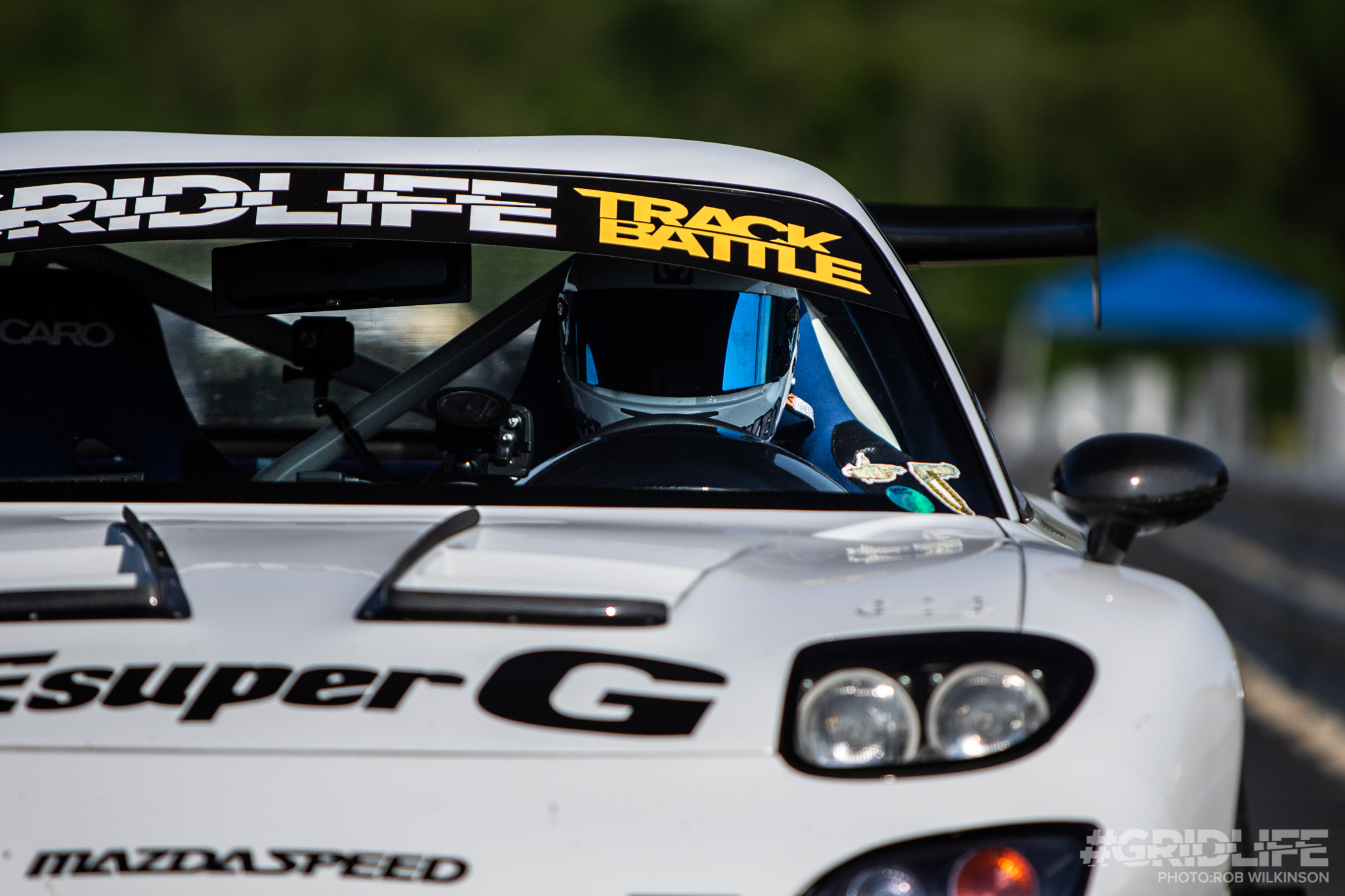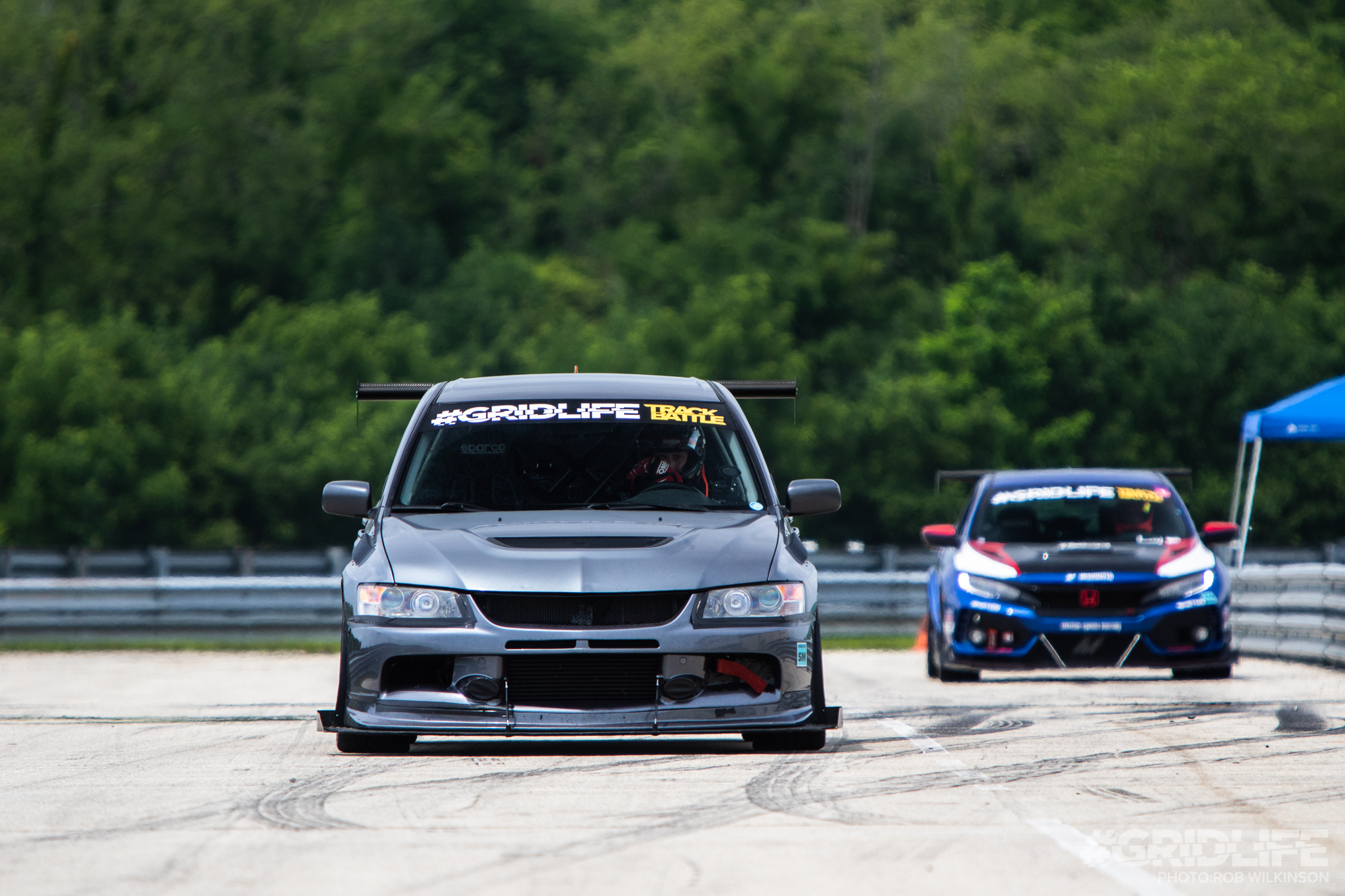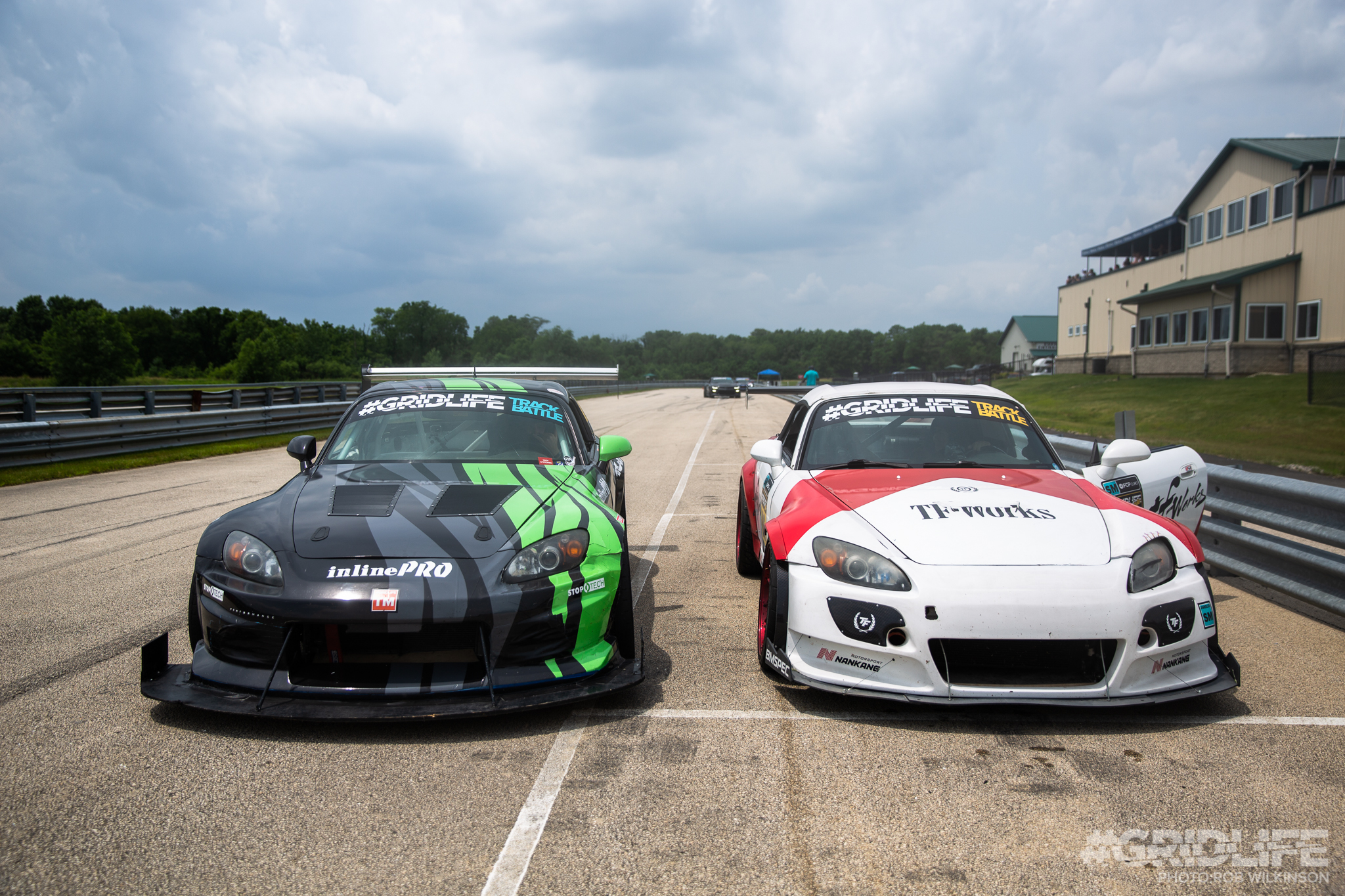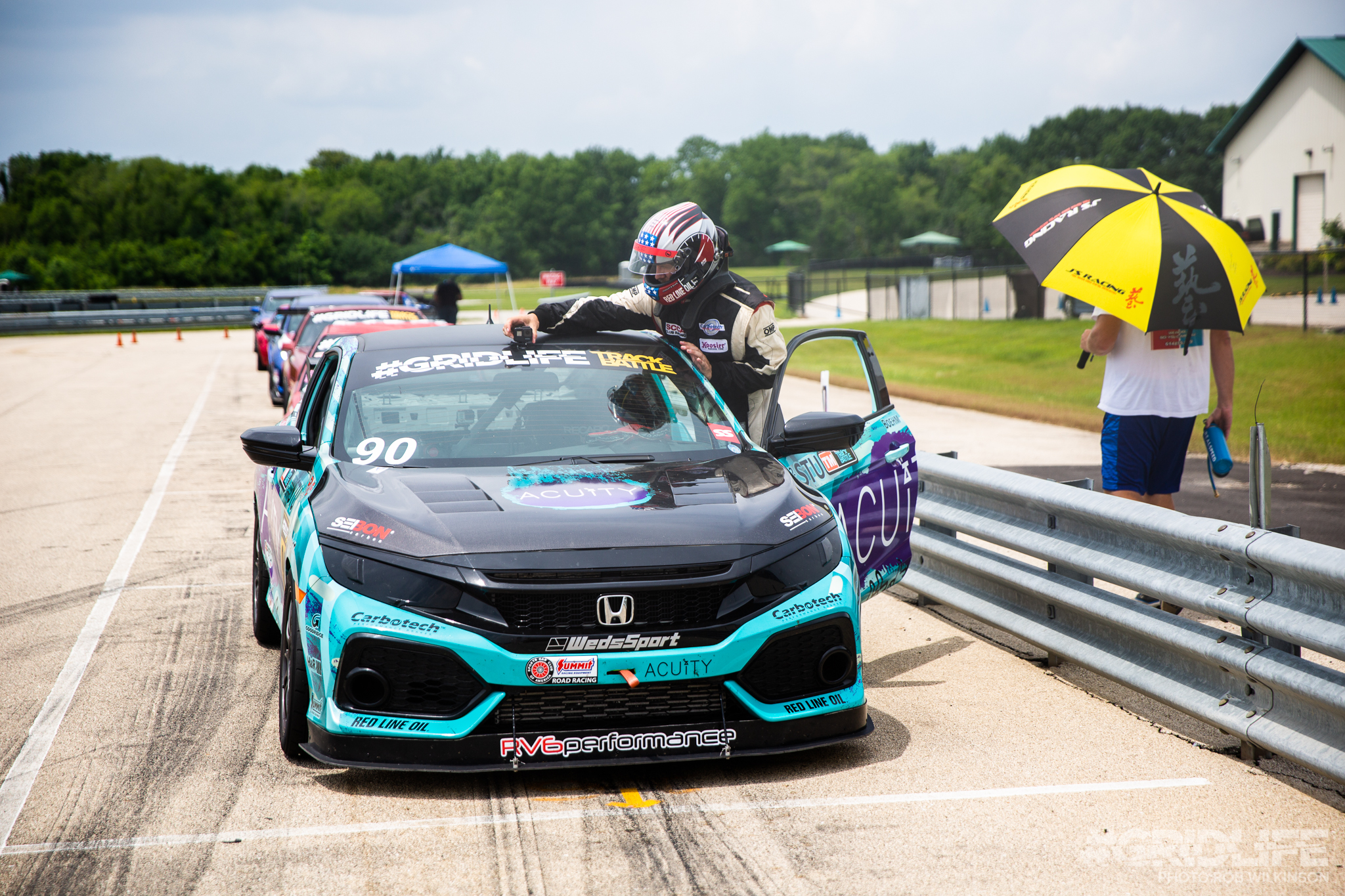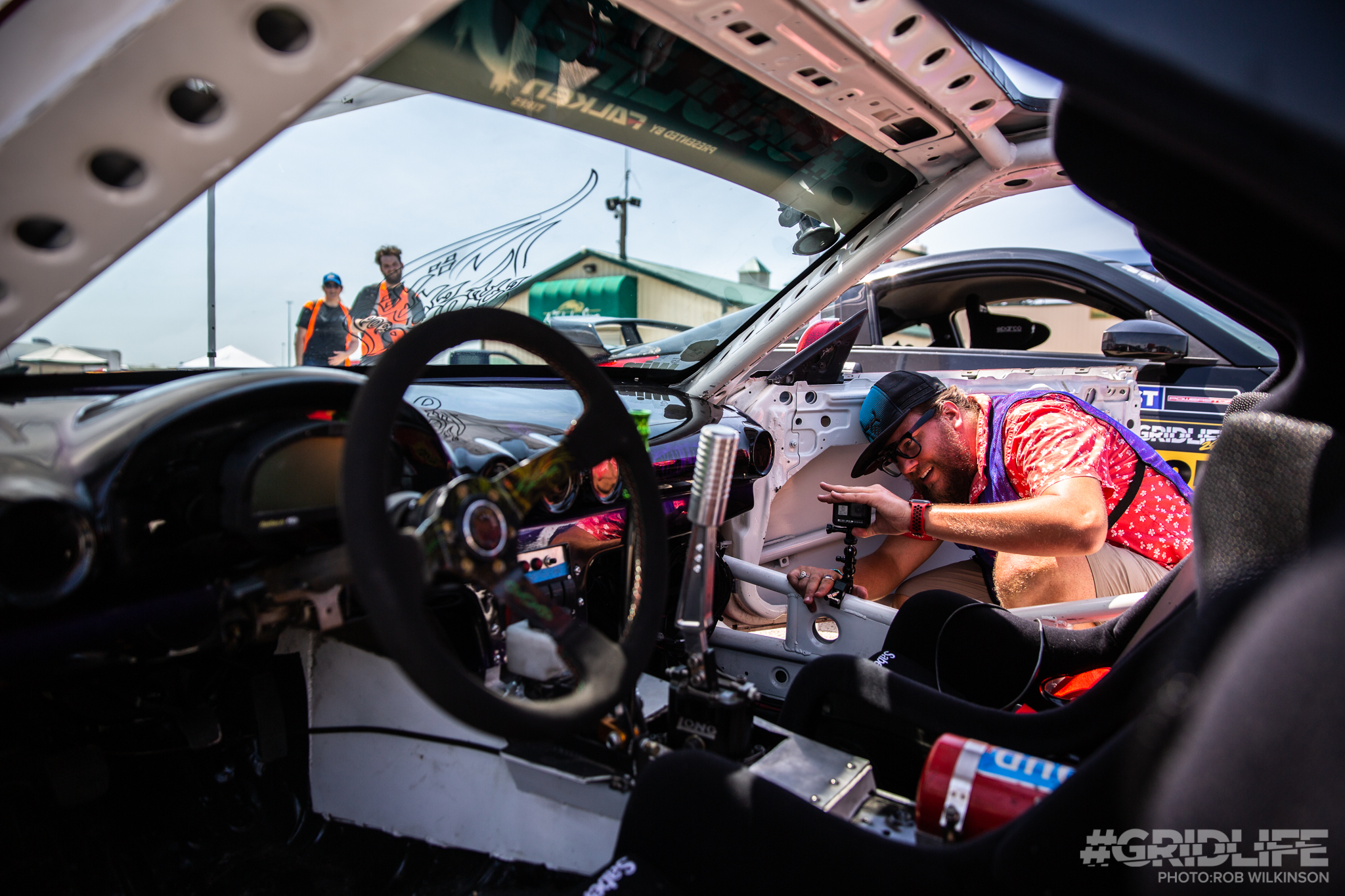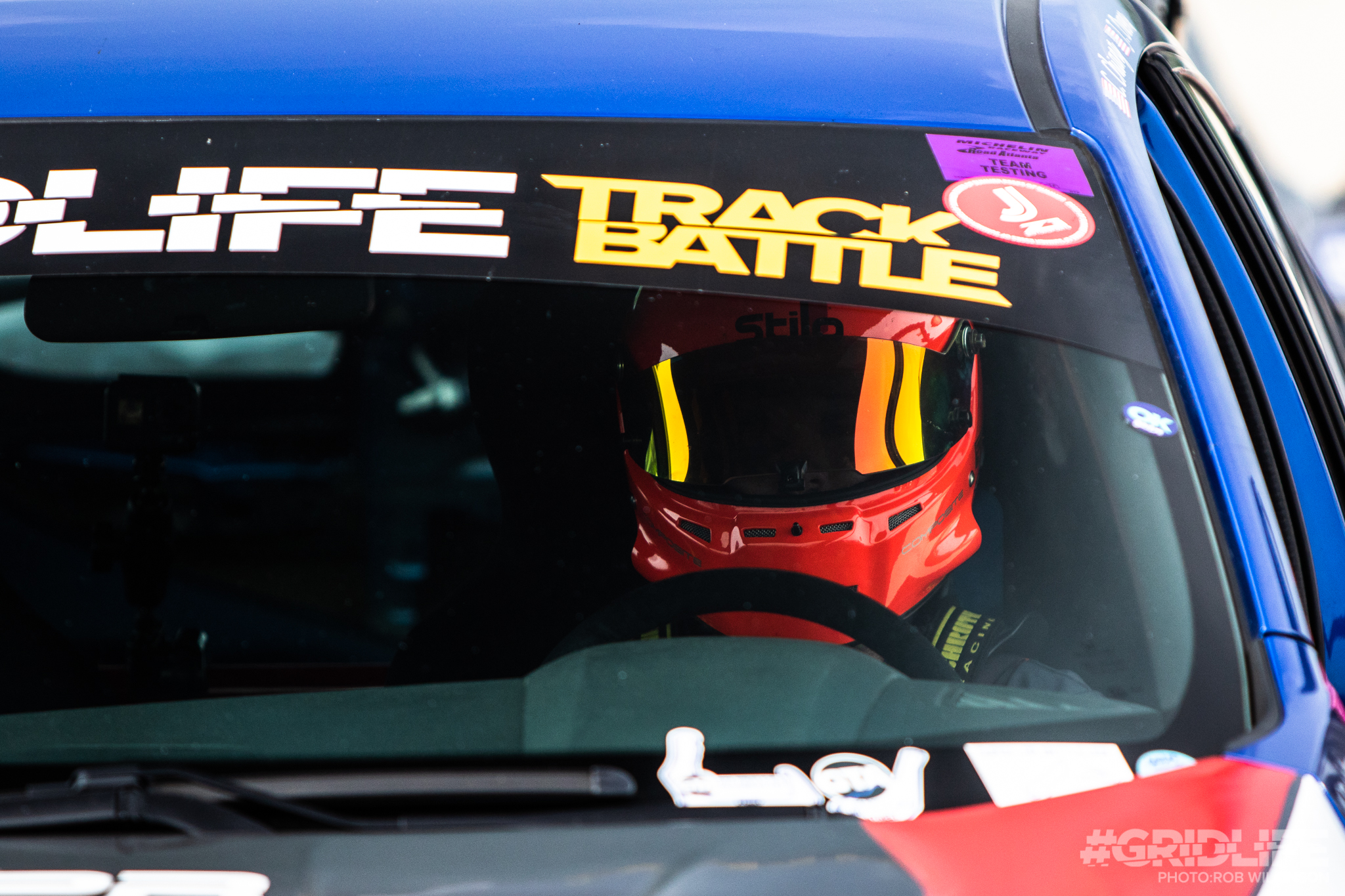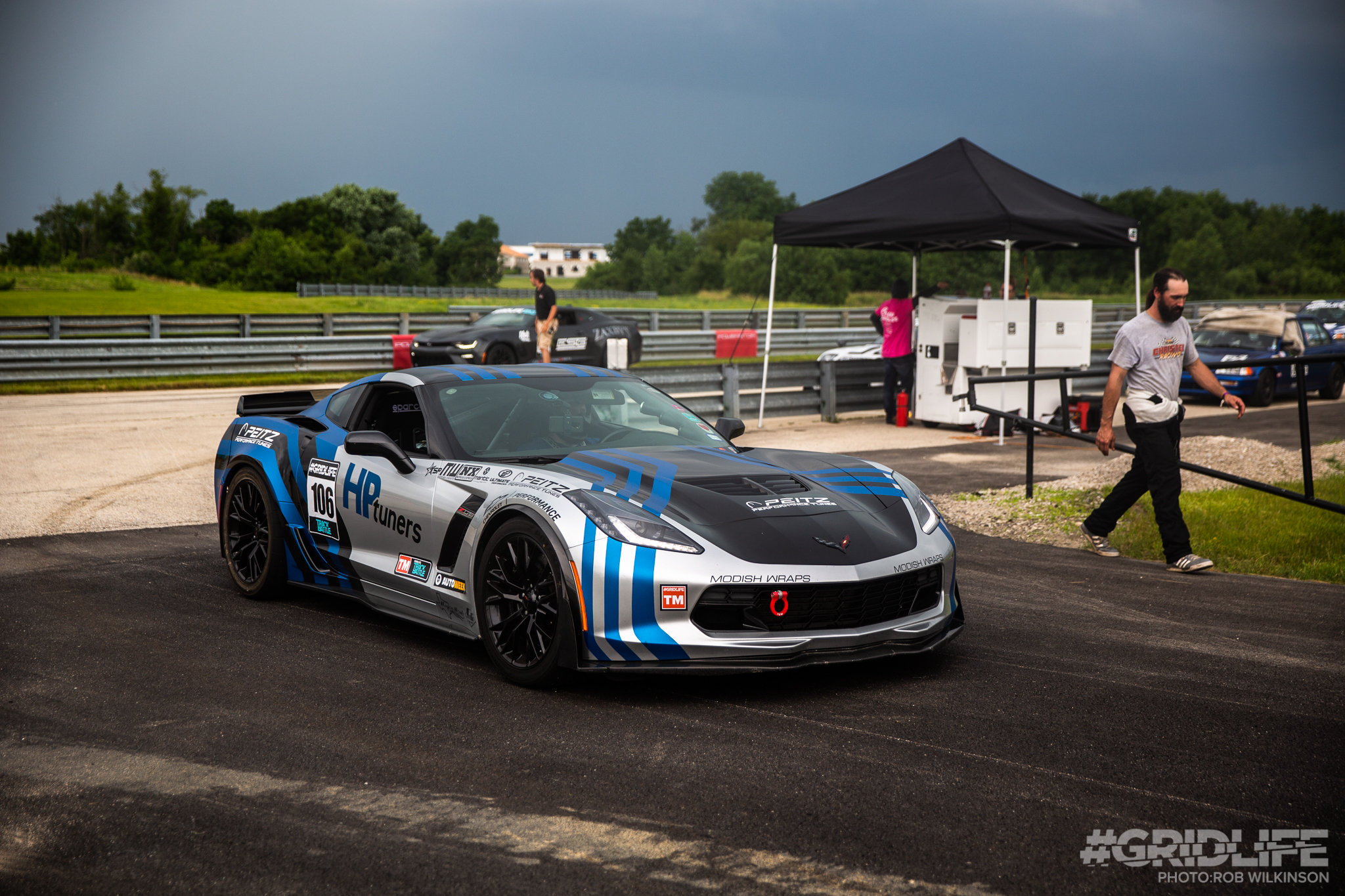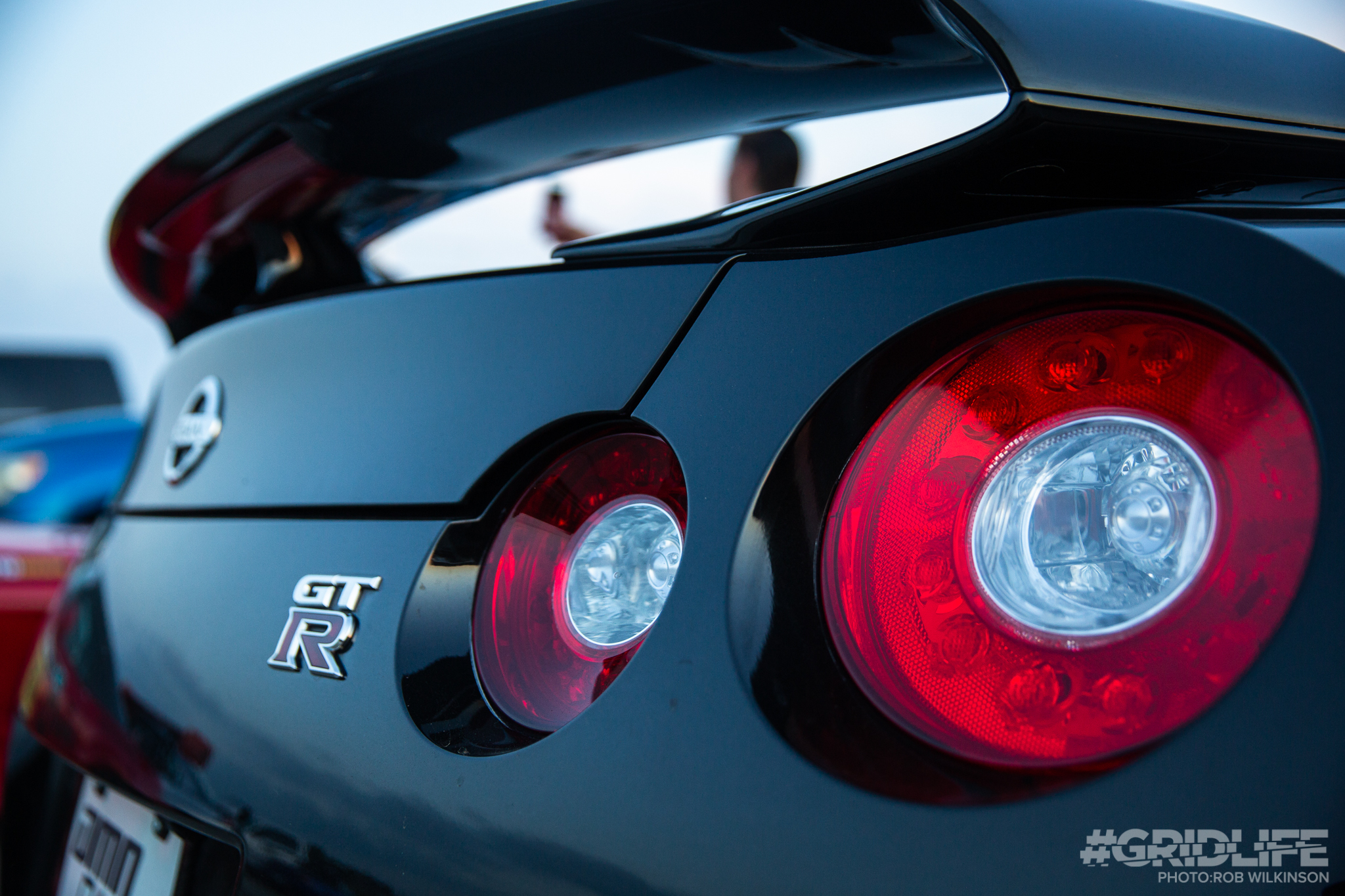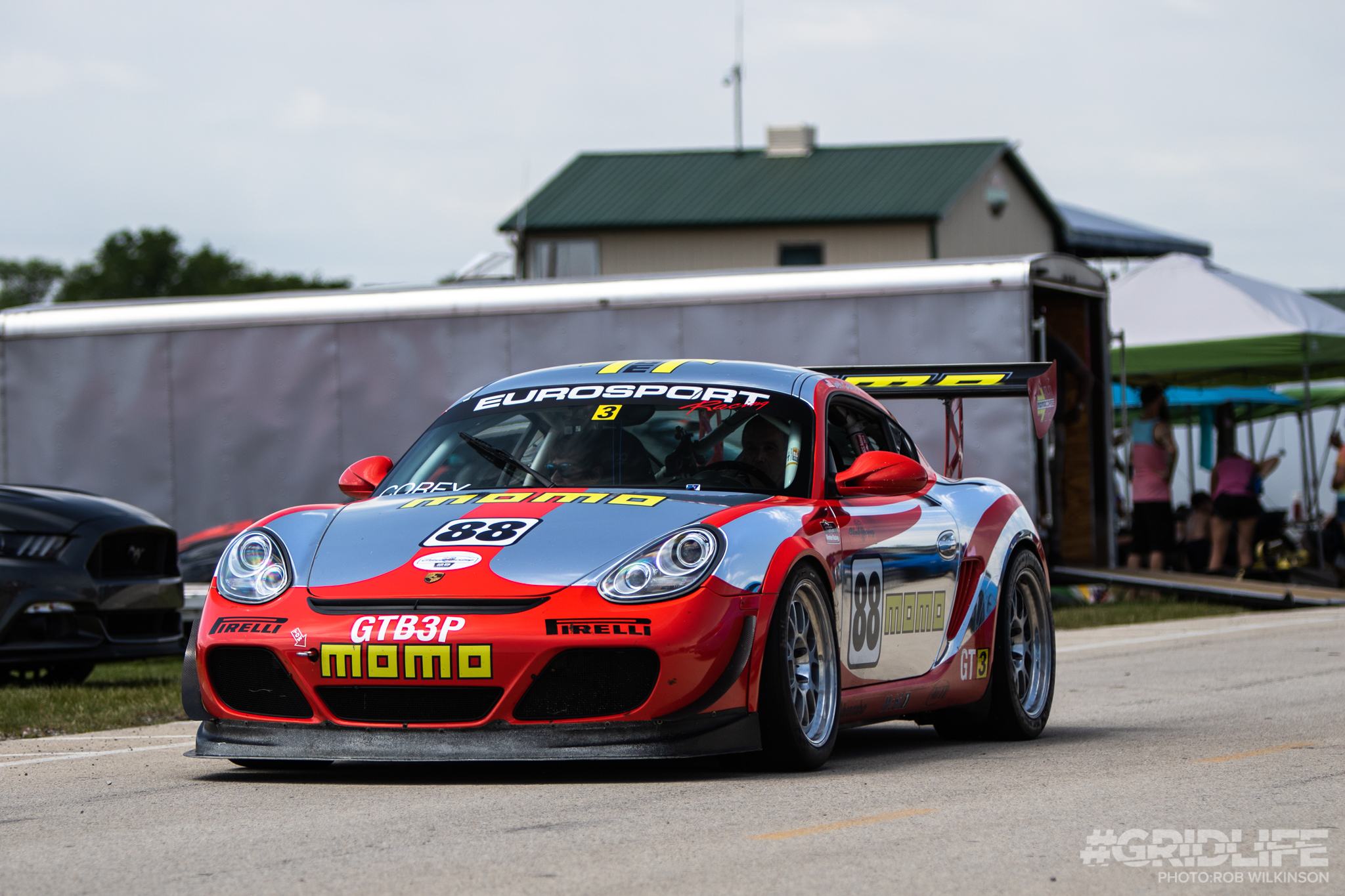 Street GT
New for this year is the Street GT class, a place called home for all the Mustangs, Camaros, and Corvettes that have taken over the track scene in the last couple of years. The days of American muscle only being fast in a straight line are over. As these traditionally large, softly sprung platforms have developed with new technology, they've evolved into tarmac eating monsters that can suddenly hang in the corners, and destroy on the straights. That makes them super potent Time Attack contenders.

Filling the top spot in their class, Cars and Coffee Survivor Racing drivers Brian Leazenby and Ron Spear took their Mustang GT350 to a Full course time of 2:39.835, nearly two full seconds ahead of Coby Shield in his Camaro. Dan Simms and his Corvette rounded out the top three for Street GT. Coby was only five tenths off on the South course, and Dan was tight in the running with 2:42.821 on Full.
Street Class
Five years ago you could basically show up to Street class in your stock Civic, and as long as your brakes didn't fade and you knew when to go left and right, you could put it on the podium. Much like American iron that only went straight, those days are gone. Sorry Honda guys, Street is rounded out by Z-cars and M3s these days.

With a time on the Full course (2:39.399) that would have edged out the Street GT winner, Austin Hertel took his 370z to an overall Street win and grabbed 905 points for the weekend, only 5 points ahead of rival Chris Neuman in his BMW M3. Neuman actually set a faster time on the shorter South course, but Hertel dominated the Full course by over two seconds, overcoming Neuman's half-second gap and securing the points lead for the weekend. Sam Bosnian landed third in class for the weekend with his Nismo 350z. The winning tire for Street this weekend was the Nexen Sur4G!
Of course, the regular cast of misfits and trackrats were all on hand for the weekend as well. Eric "Dewey" Dewitt brought out his Street Mod Boogeyman, a Subaru Impreza that looks like it was a Track Mod car, but got HVAC and some carpet to bring it into compliance for Street Mod class. And compliant it was, with Dewey just nipping at the heels of third overall this weekend. He did put down the third fastest time in SM on the South course, but lost the gap on the full course to the Donkers M3 by just one tenth.
Mikey Singhaseni and Charlie Moua were out doing hoodrat TF Works stuff with their killer WIP Honda builds, and Charles "Spaz" Miller gave all the RWD guys a run in Street class with his lightning quick Evo. We also saw Dan Lewis in his super sleek Street Mod s2000, Brian Blaine in his amazing boosted LS 1st gen Mazda RX7, and Levi Brown in the Gridlife spirit animal car, his K-swapped Honda EF hatch.
One of my favorite things at the track is making passes through pitlane between sessions. I look and I listen for laughter, emotion, and struggle (sorry for always being there [click][click][click] when you're laying under the car swearing and sweating and bleeding) and it helps me zero in on the story that I want to tell. The heat this weekend left the paddock a bit lacking in terms of faces, what with everyone hiding in their trailers when they didn't need to be on track. It was a bit sparse out there, but here are some friendly faces!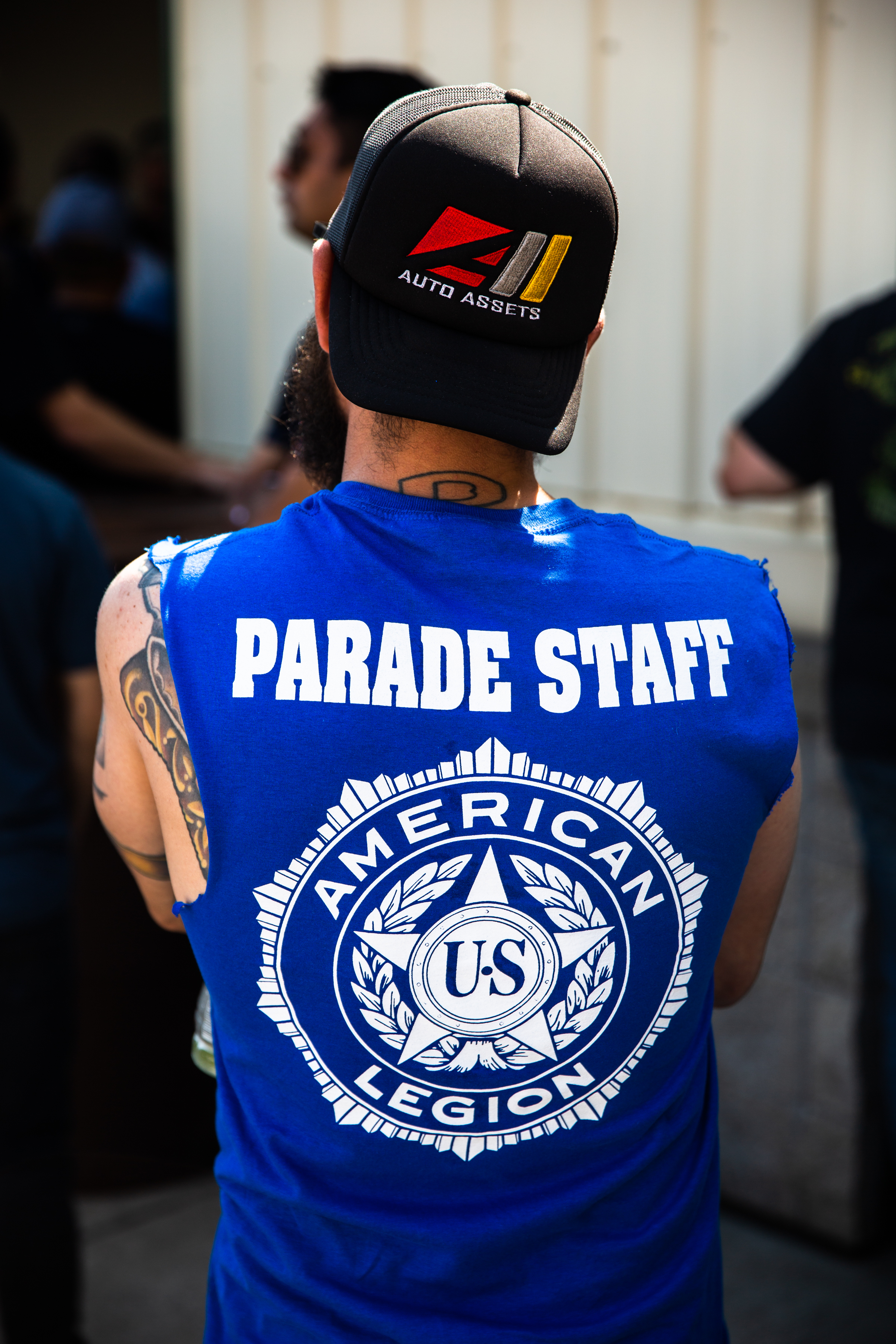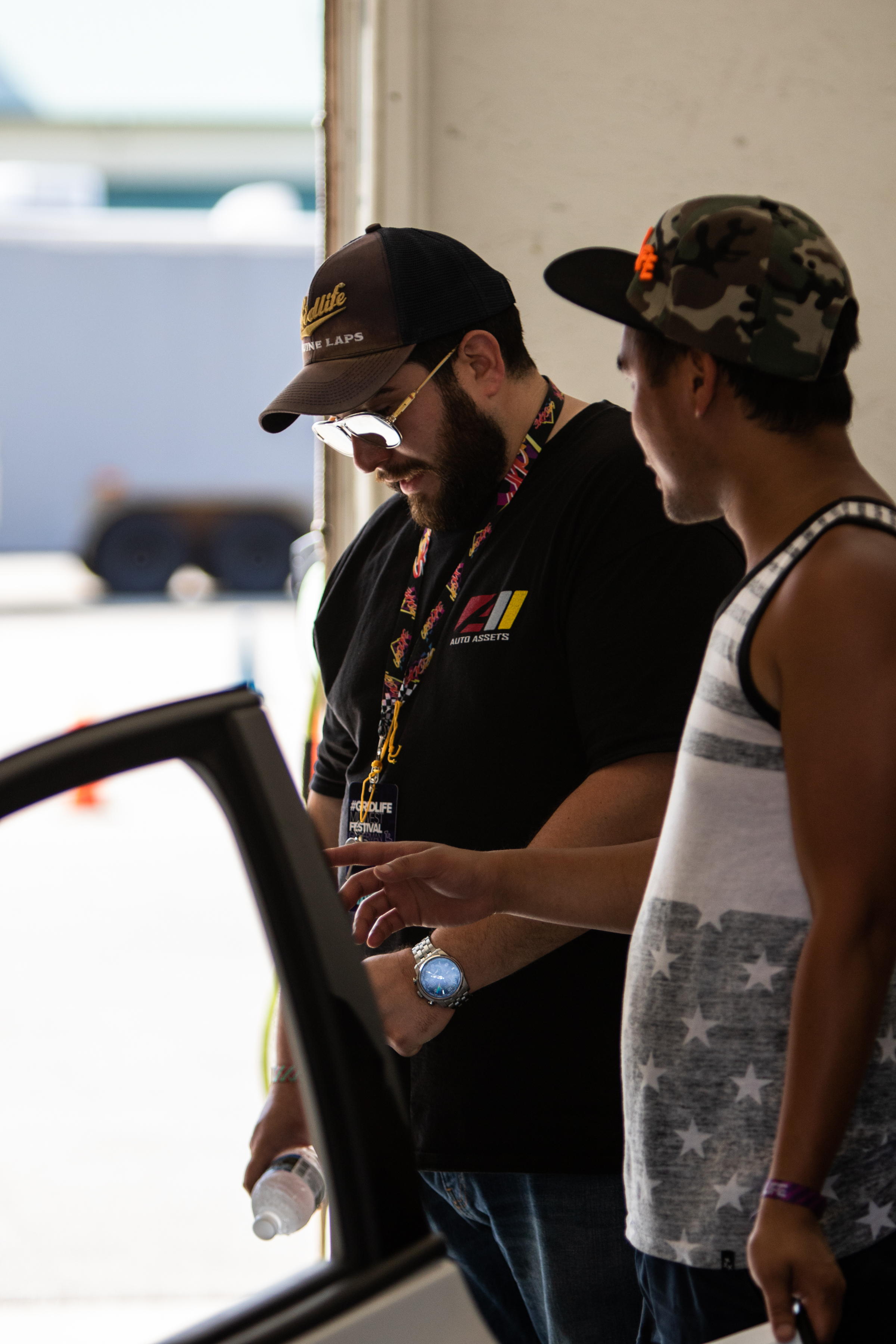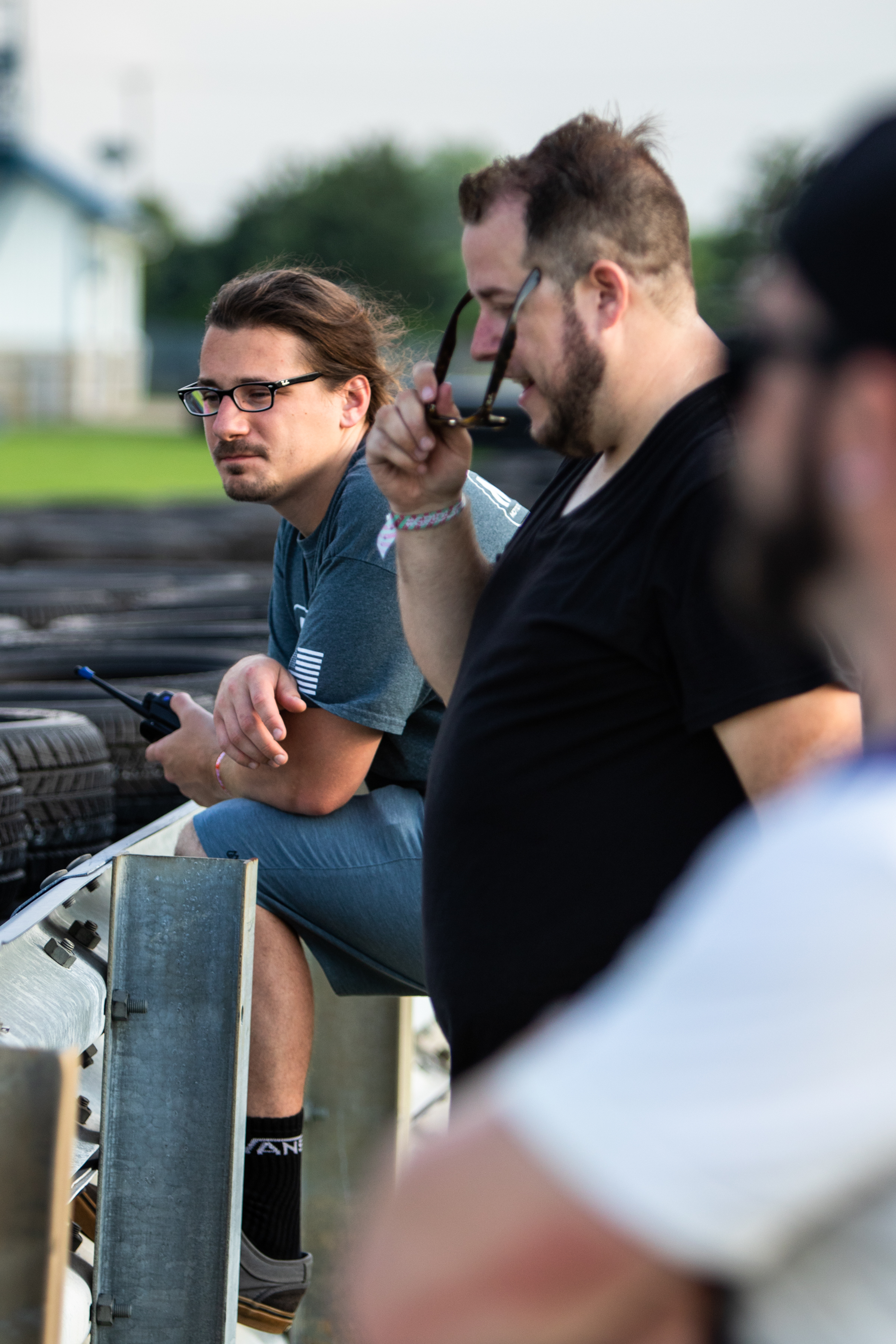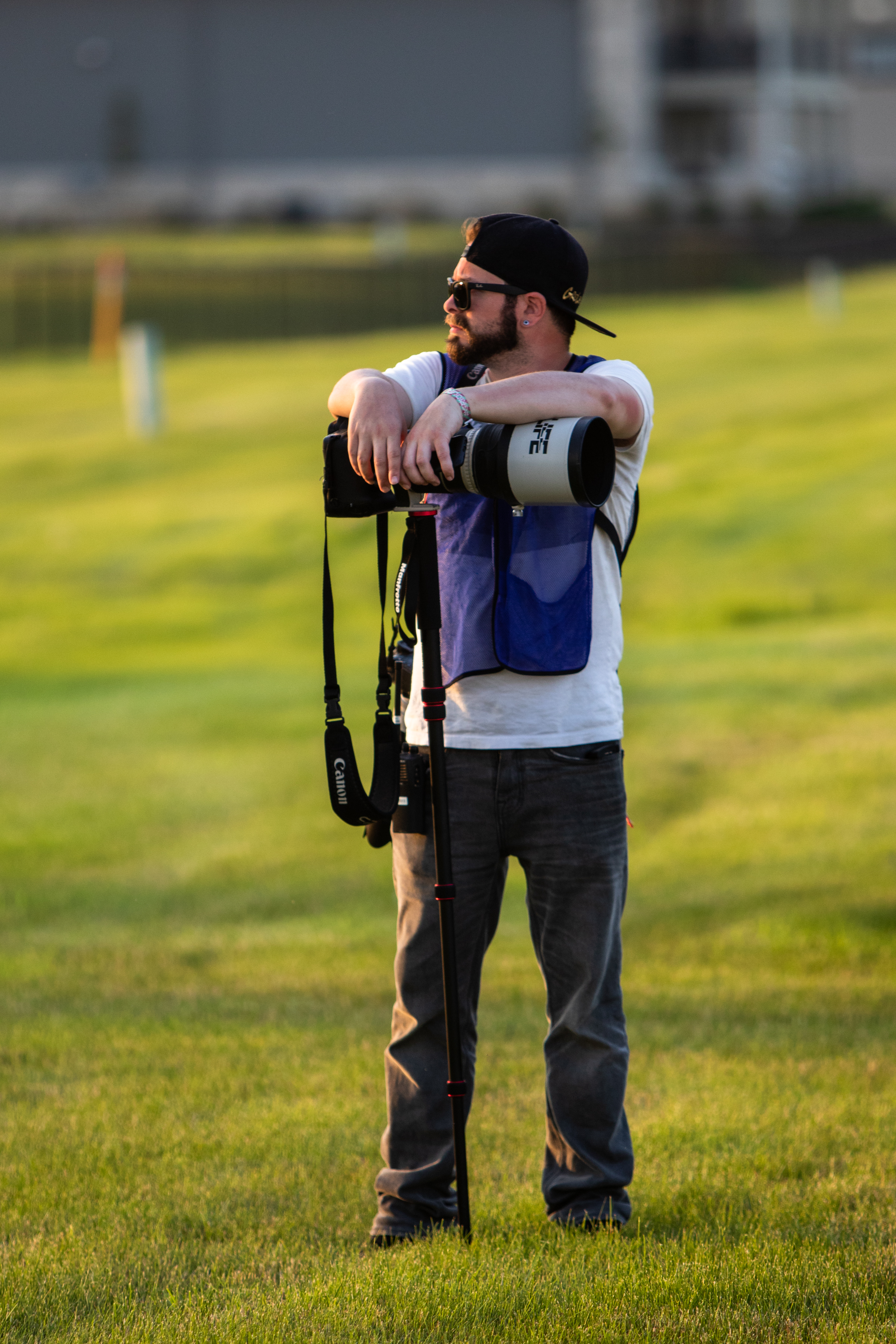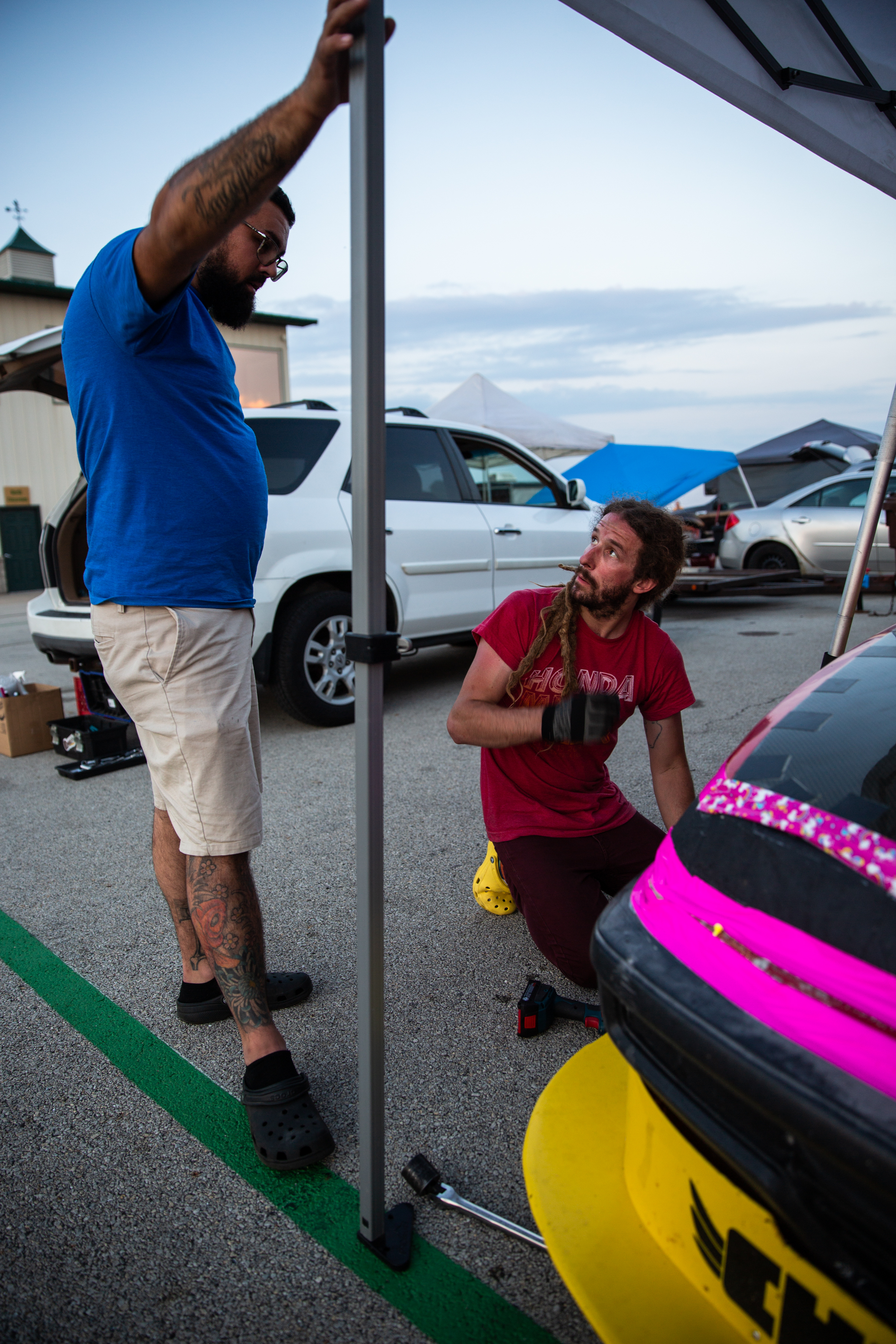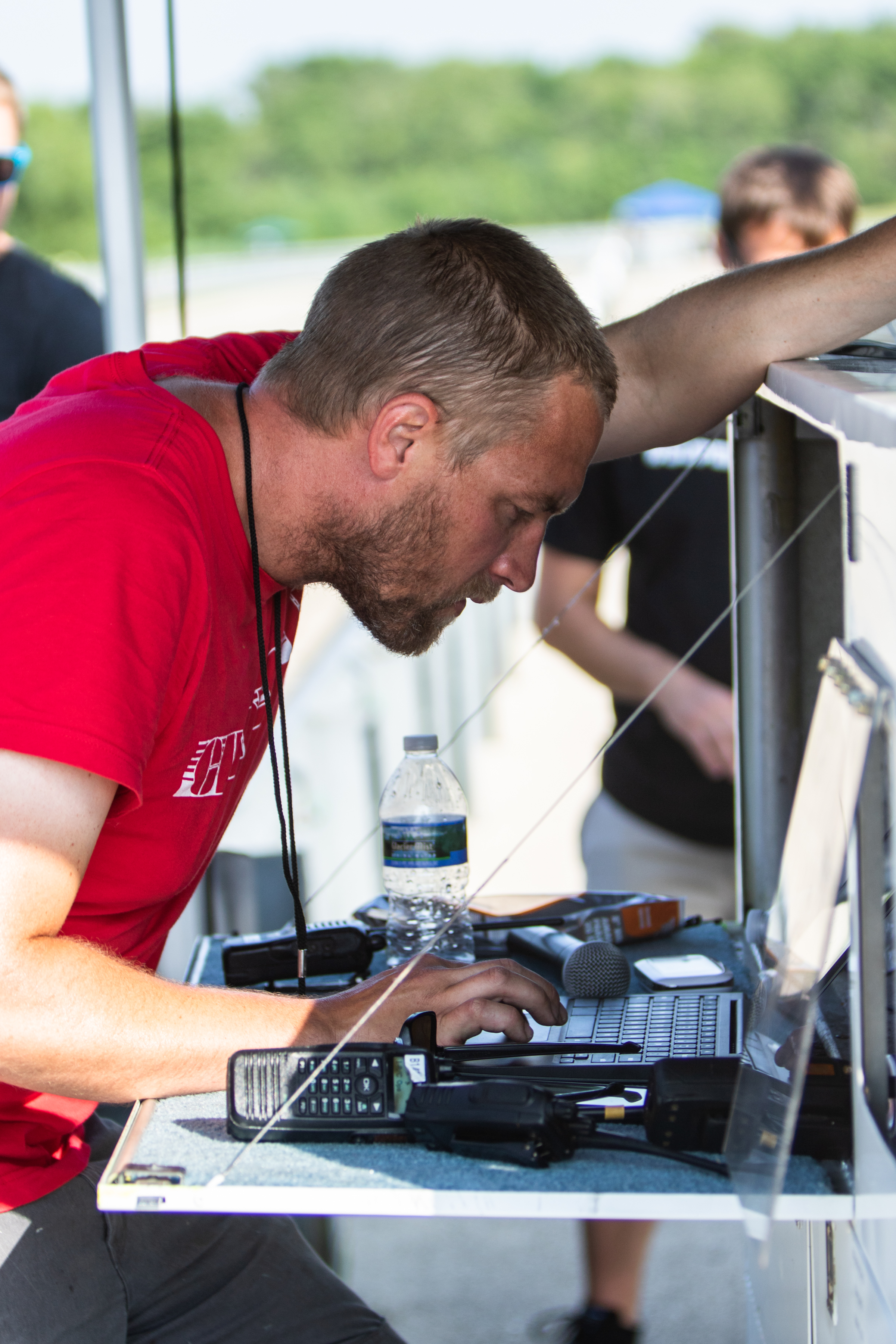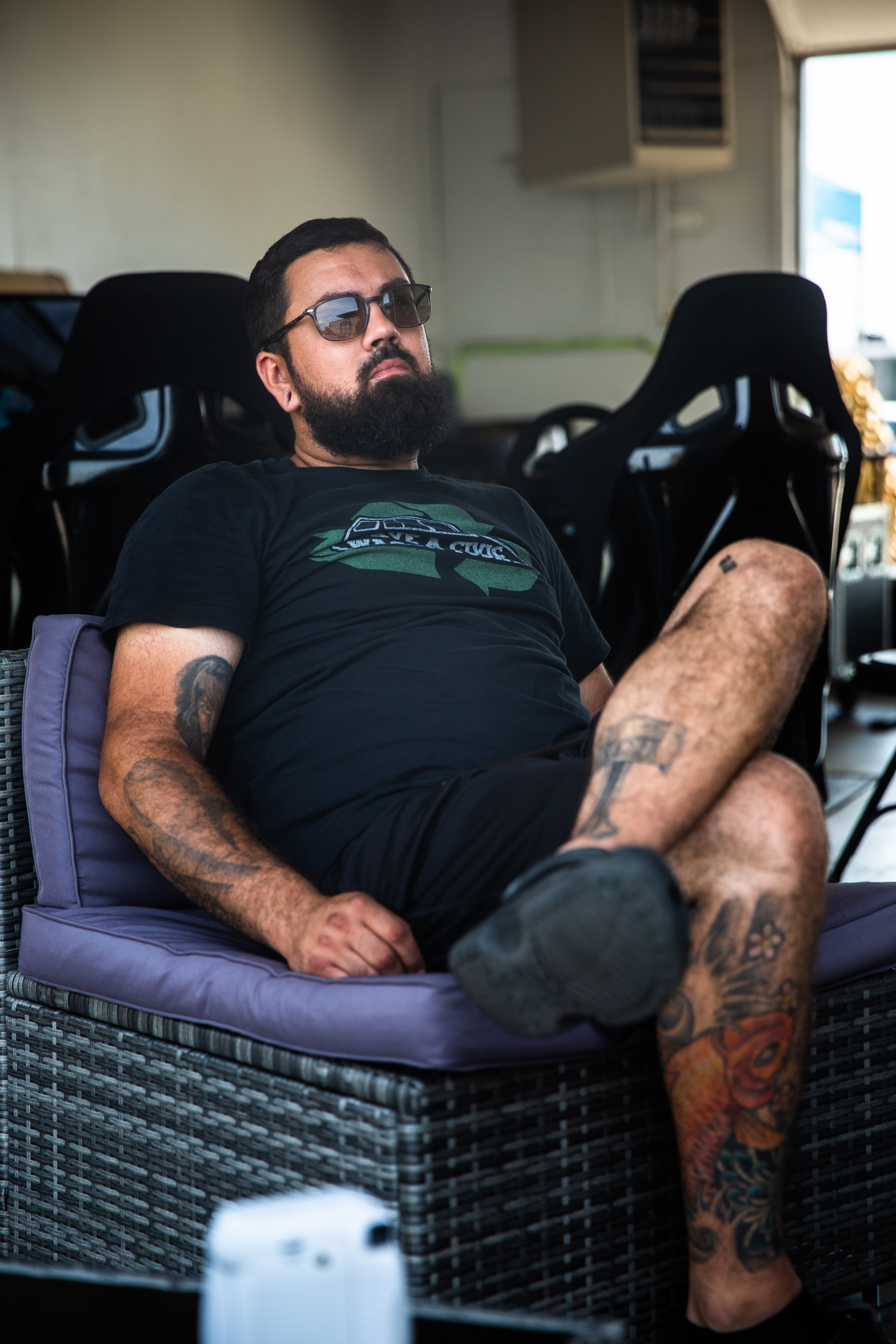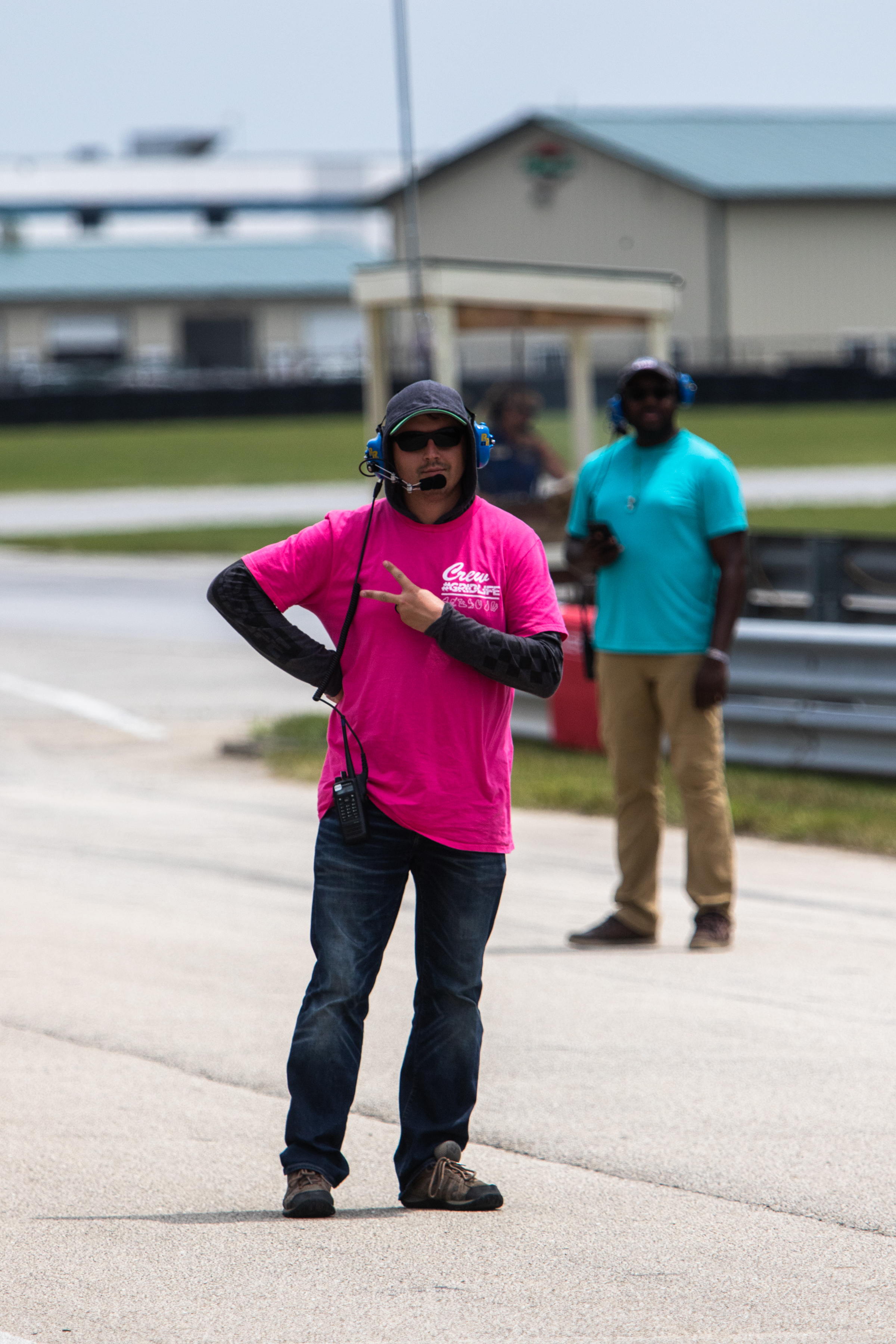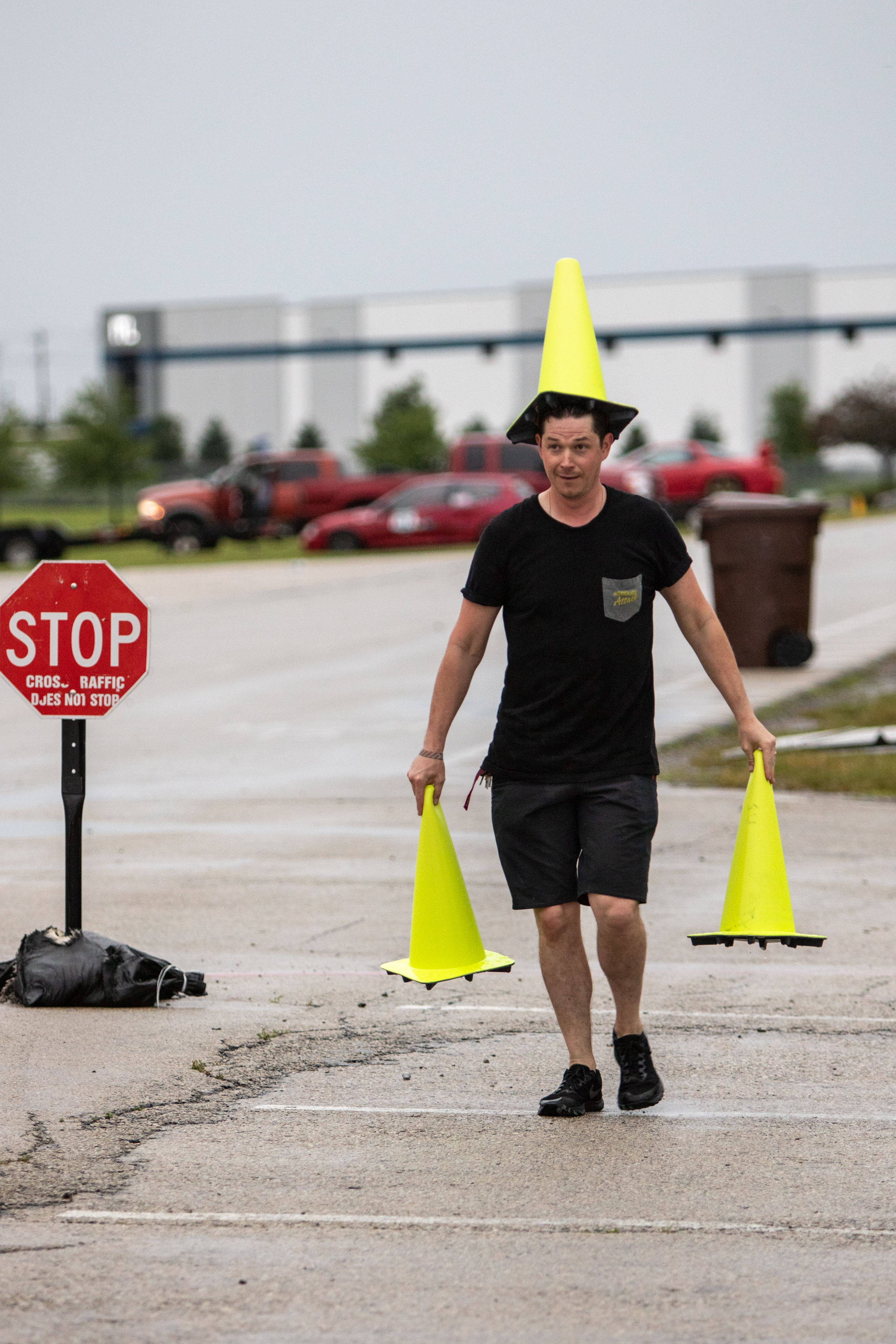 With half the day left to go on Sunday, a major storm front came through in typical Gridlife fashion. Rain is no issue but when lightning strikes, the track has to go cold. Everyone broke down their camps in record time, being well-versed in the exercise after Tropical Storm Gridlife at Midwest this year. No windshields were sacrificed this time around, but with the prospect of going any faster off the table, most of the Time Attack cars packed up and hit the road. A few brave souls hung out until the lightning was clear, and some even pulled their cars back off the trailer once it looked like we were going green again.
The track finally went hot and it wasn't more than a lap or two before we heard it over the radio.

"Impact."

Shit, do we know which car?

"Blue Pikachu."

SHIT.

It seemed like forever before the call went out that Fiona was underway again, without assistance. She had kissed the guardrail when the car stepped out unexpectedly in the braking zone on the back straight. Fiona is known for putting in as many laps as she can get, especially in the rain, and I love seeing that because she gets faster every single weekend. But that's the last thing you want to hear right at the end of an event… Impact. The safety team required a quick check in the ambulance, and after they cleared her, all she wanted to know was "I can go back out, right?" And she did.
The core of Gridlife started with the idea that normal people want to take their cars to the track and have fun. Time Attack is an amazing experience for those with the drive to compete, but for anyone who isn't interested in supporting serious race budgets and spending every waking hour yelling at stupid broken cars, HPDE is the perfect outlet. High Performance Driving Education provides drivers with the opportunity to get out on track in their own street cars, with expert instruction to help them navigate the learning curve safely. Gridlife employs a team of experienced instructors at every event who can bring any driver up to speed and get them out on track having fun in no time. These HPDE drivers, while not always getting the media attention the crazy TA cars do, are the reason we can do all this. Regular people coming out to the track and supporting a community like we have here in the Midwest is why this all happens. So for that, we thank them!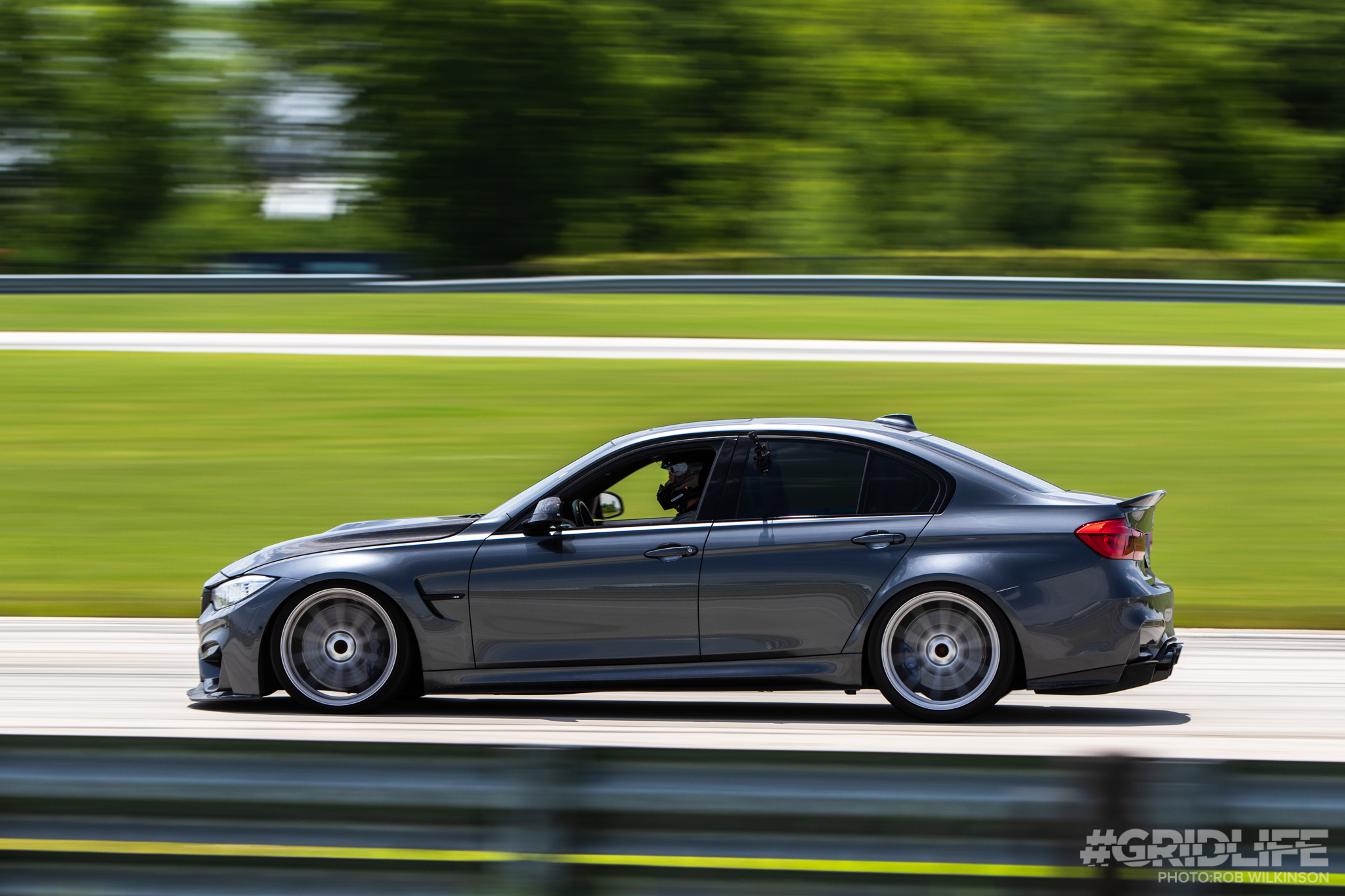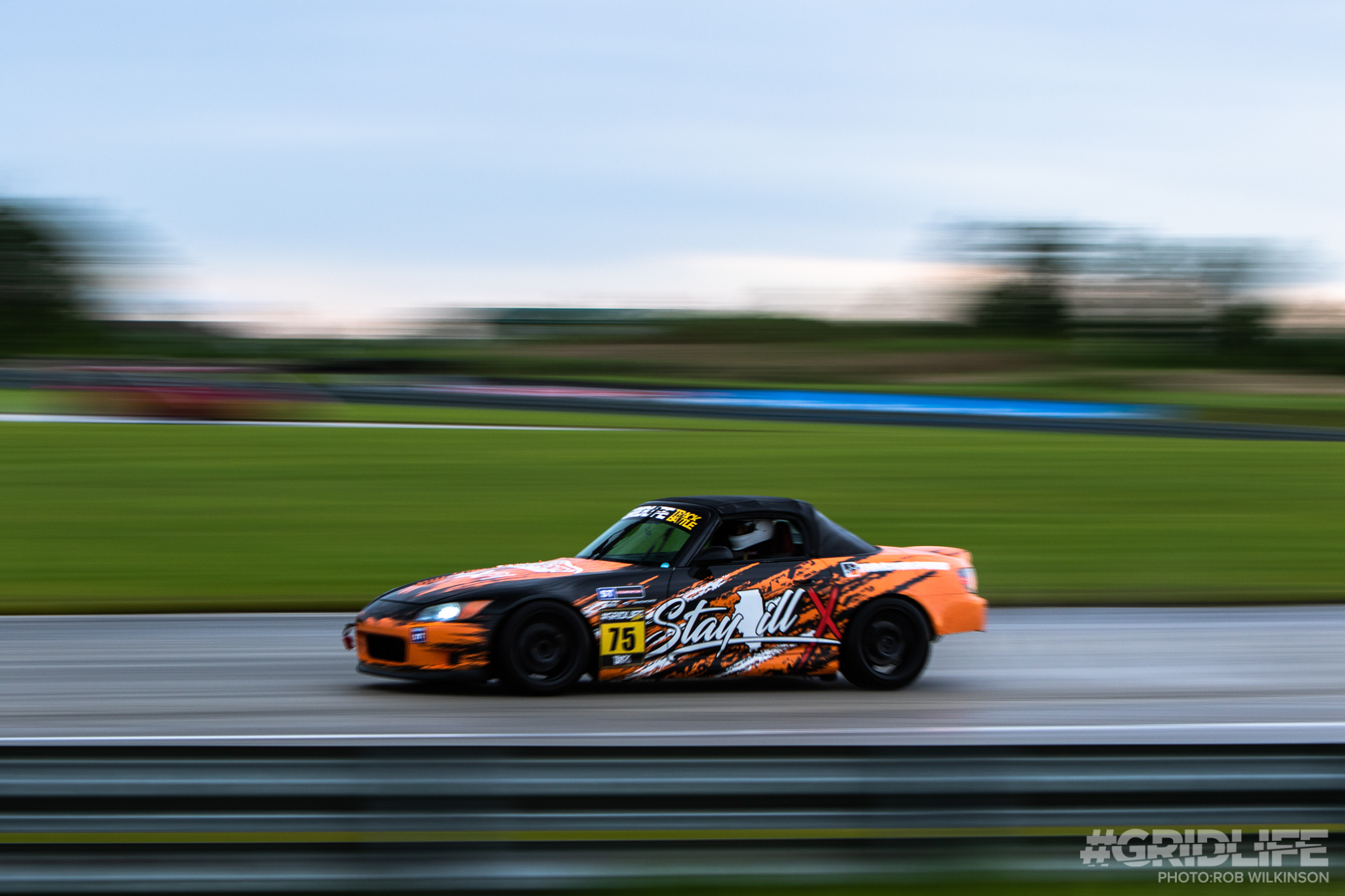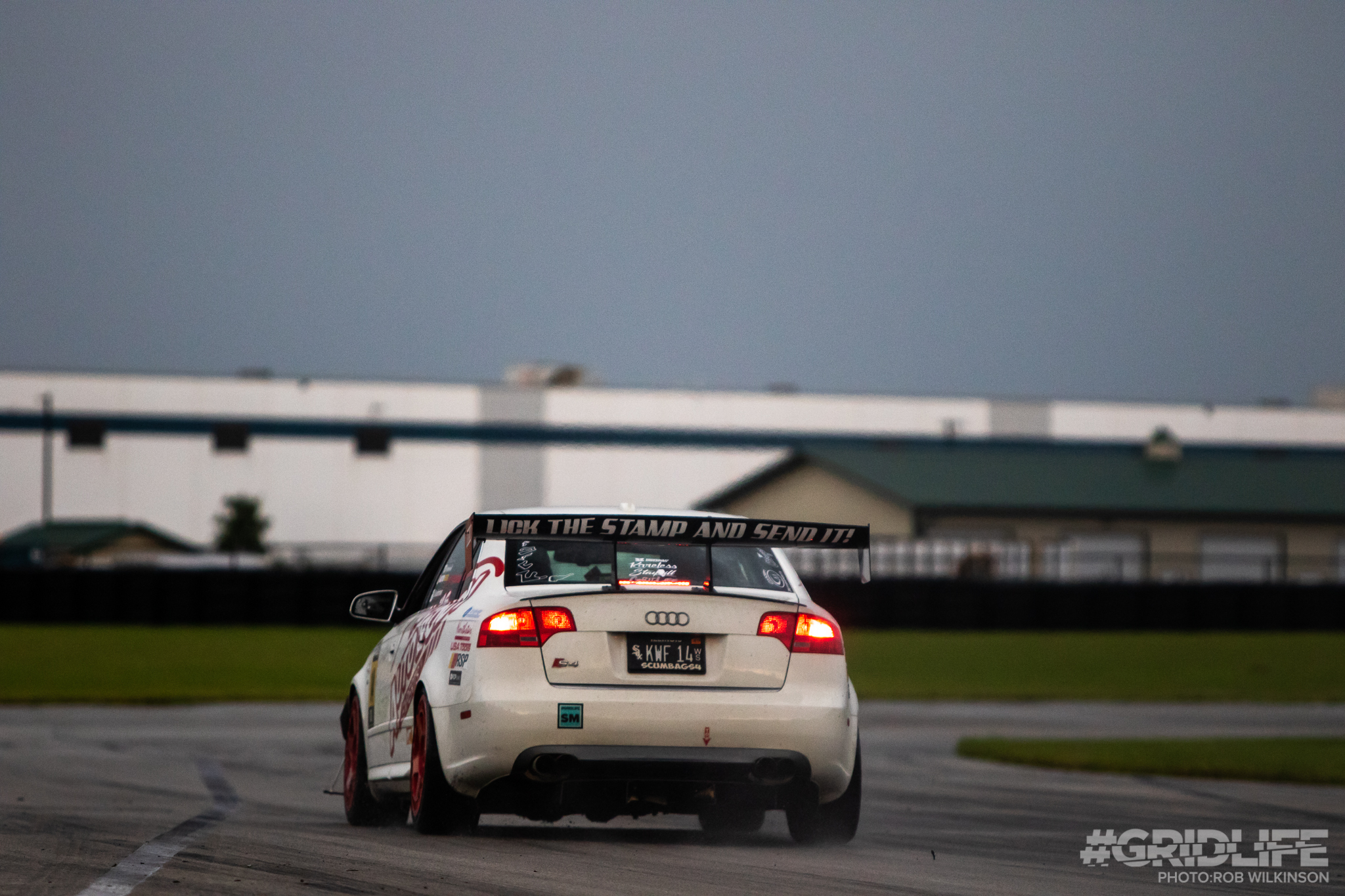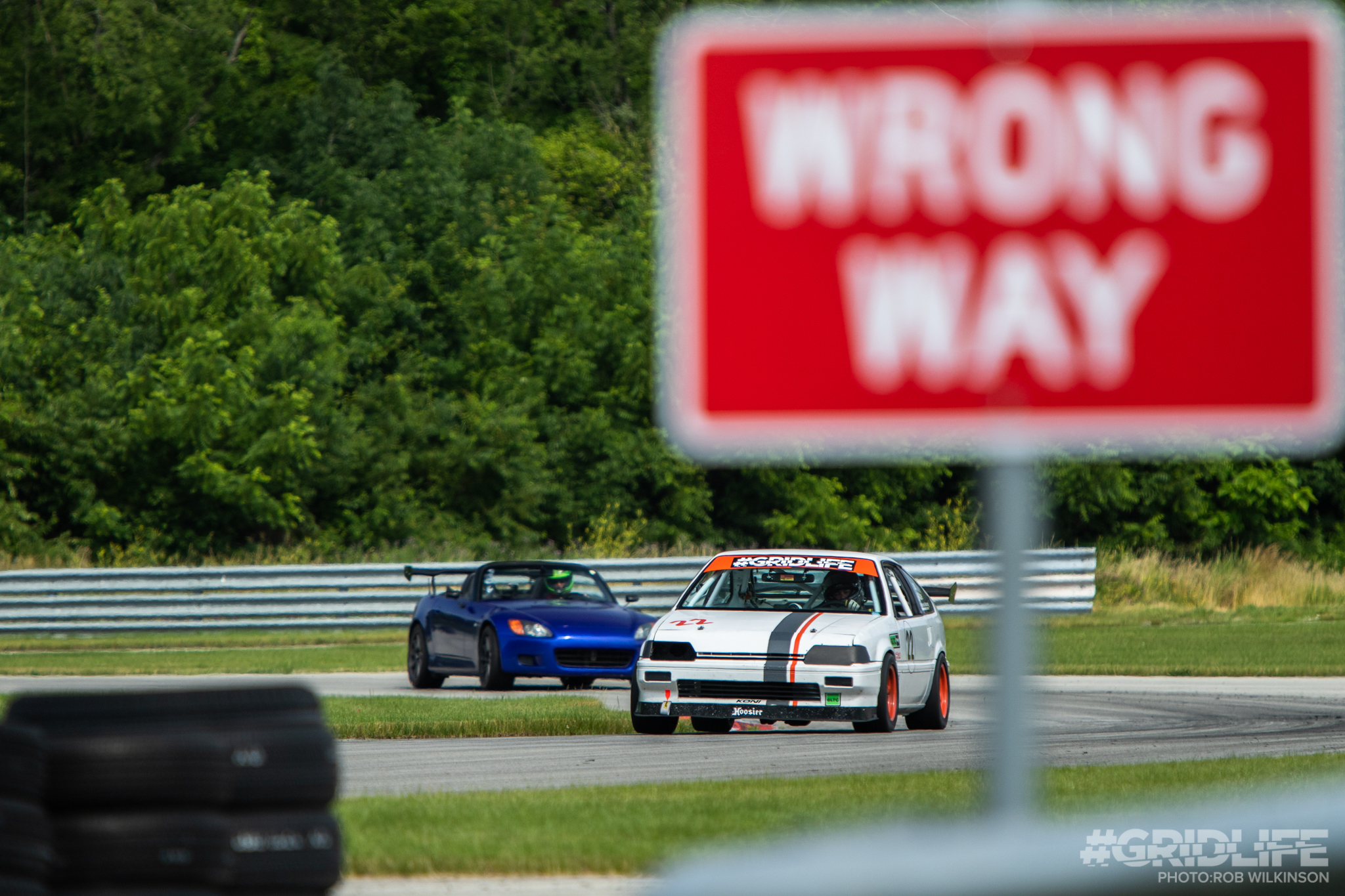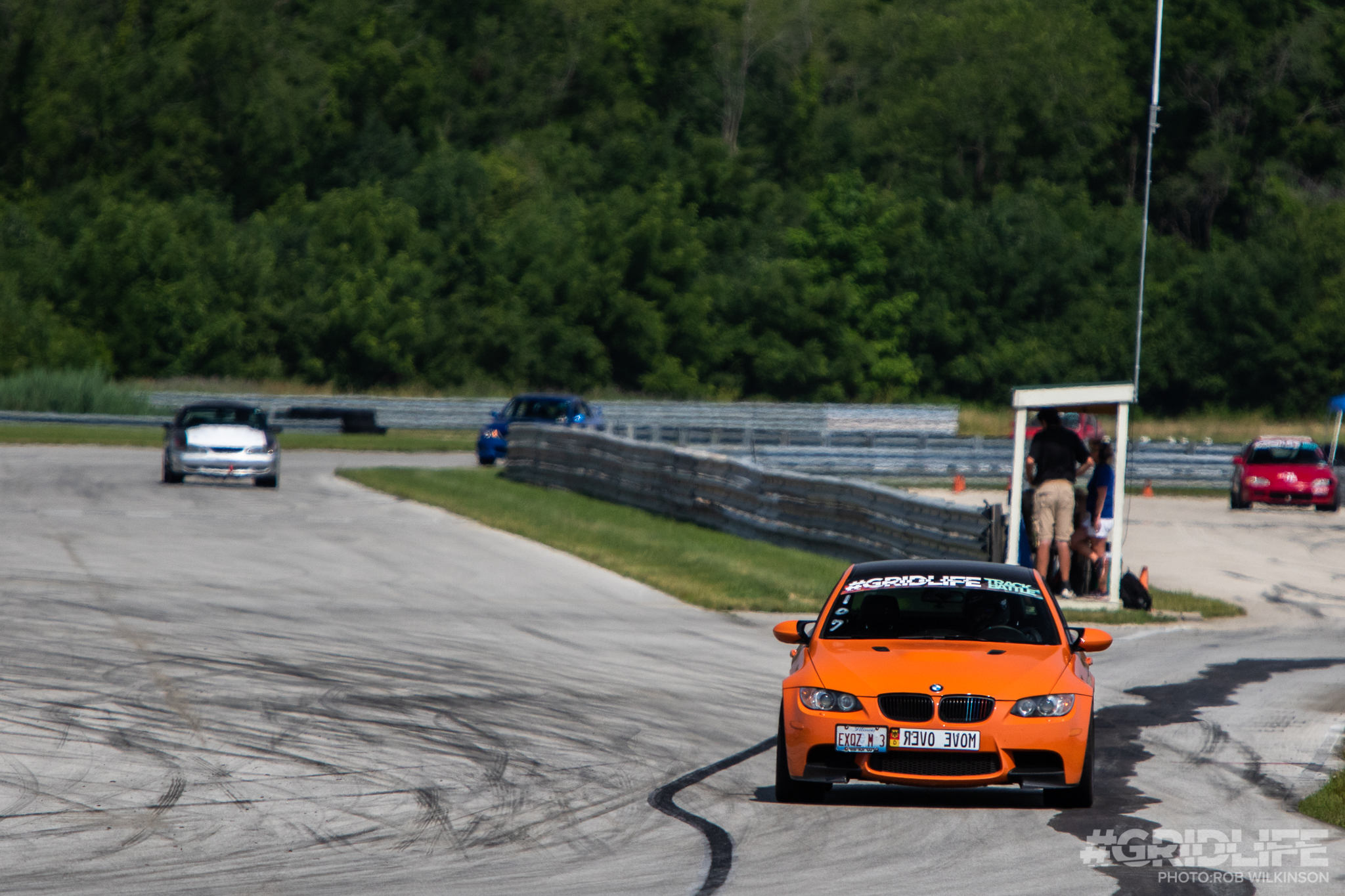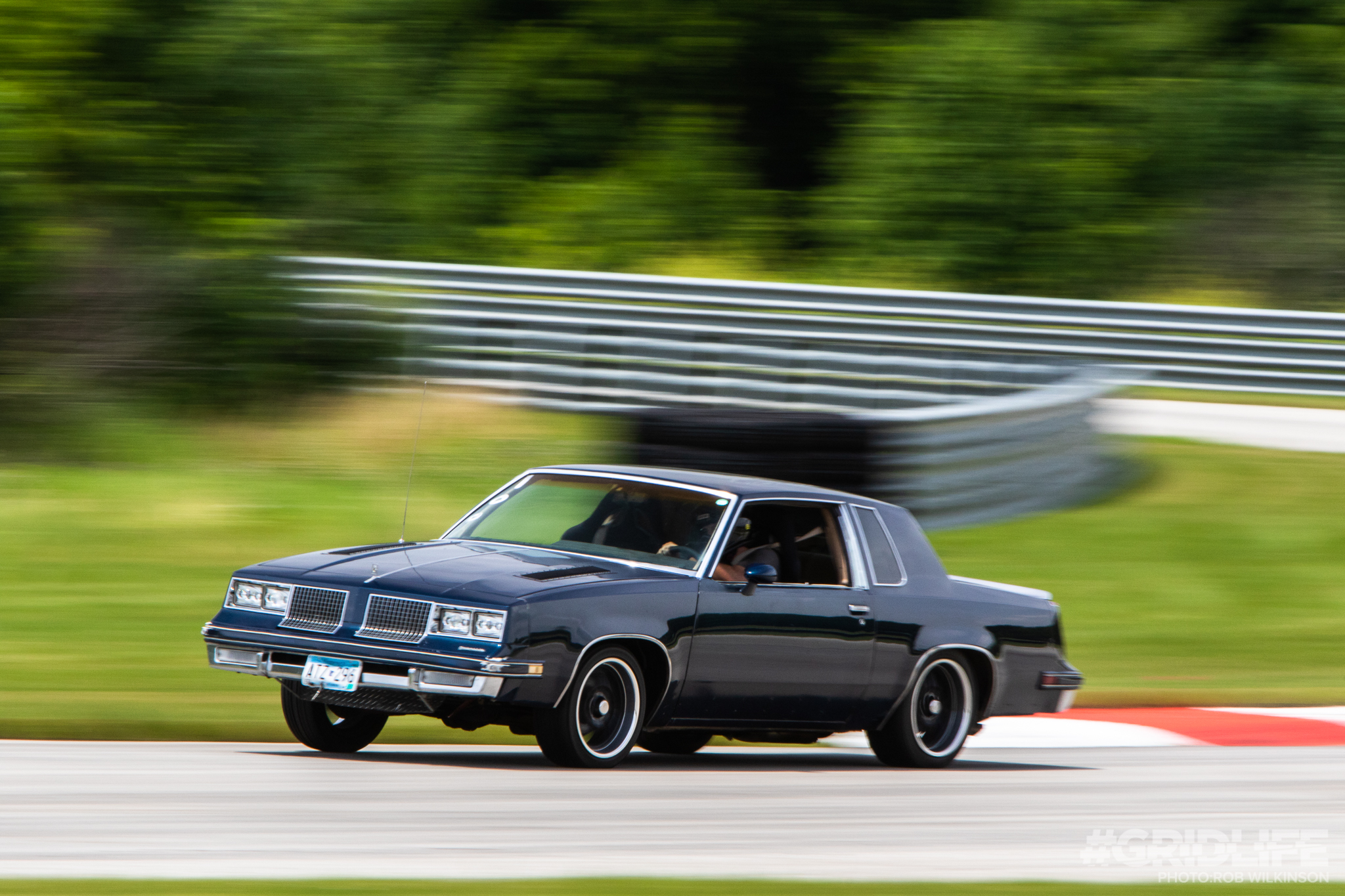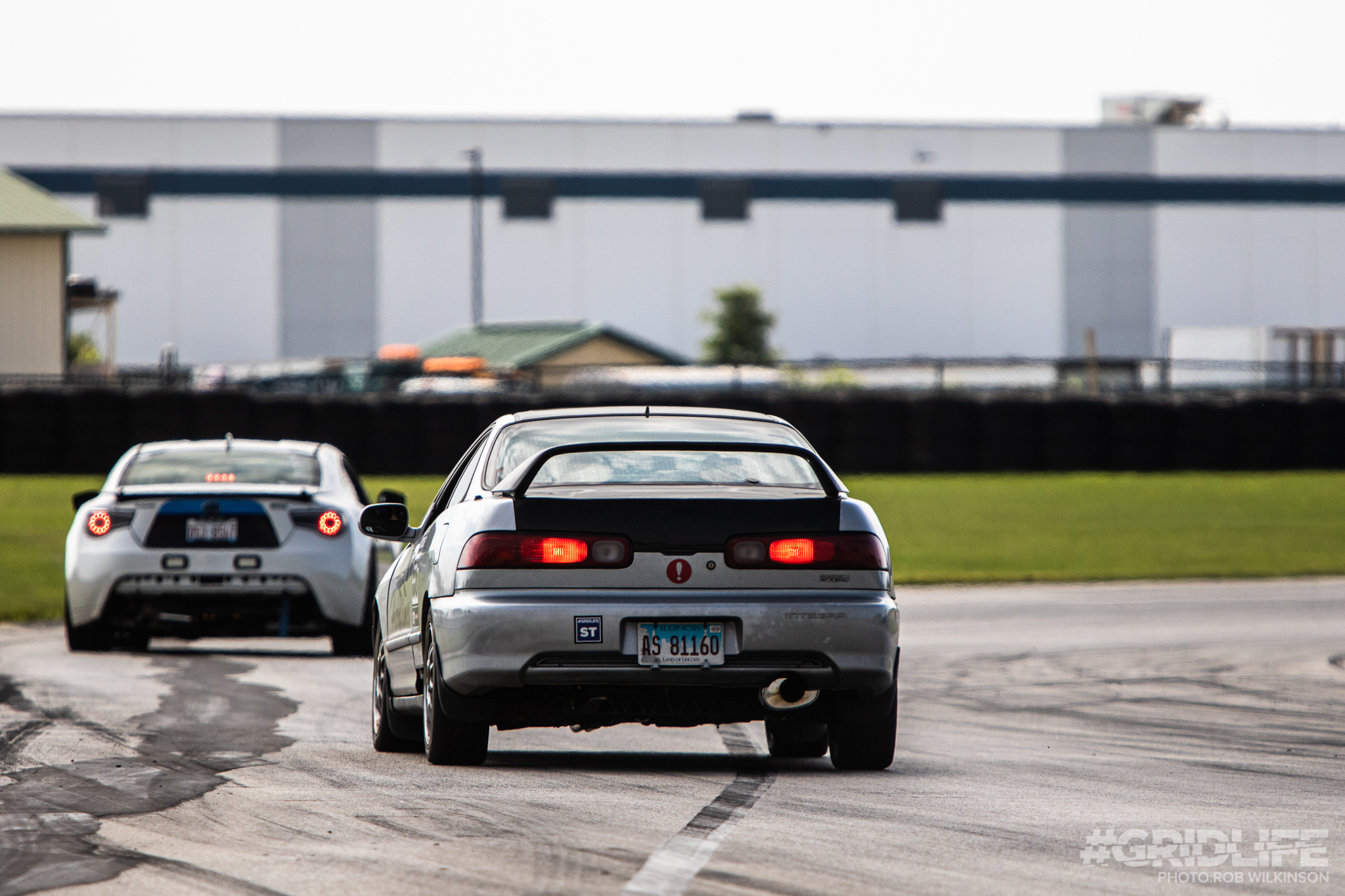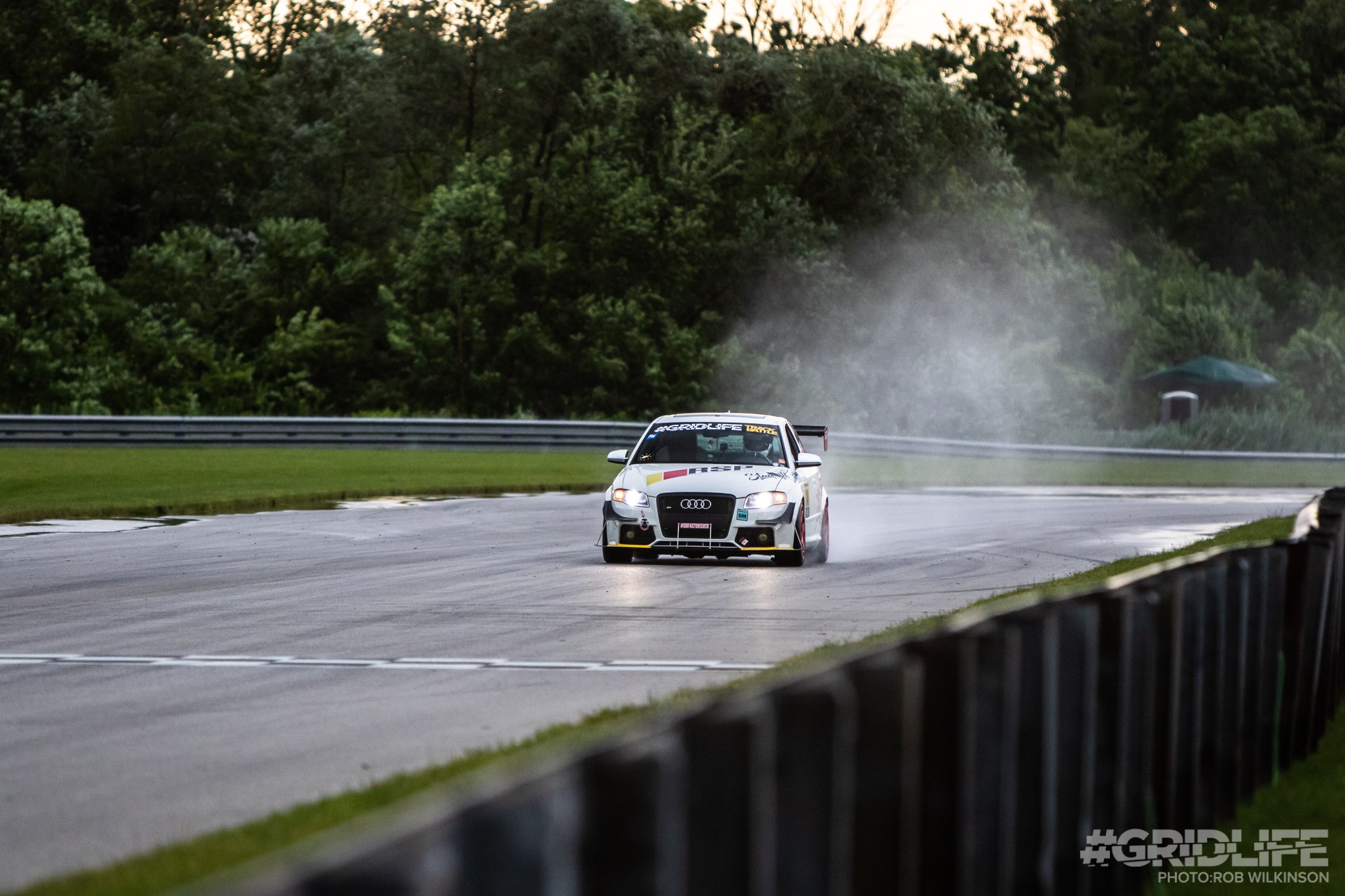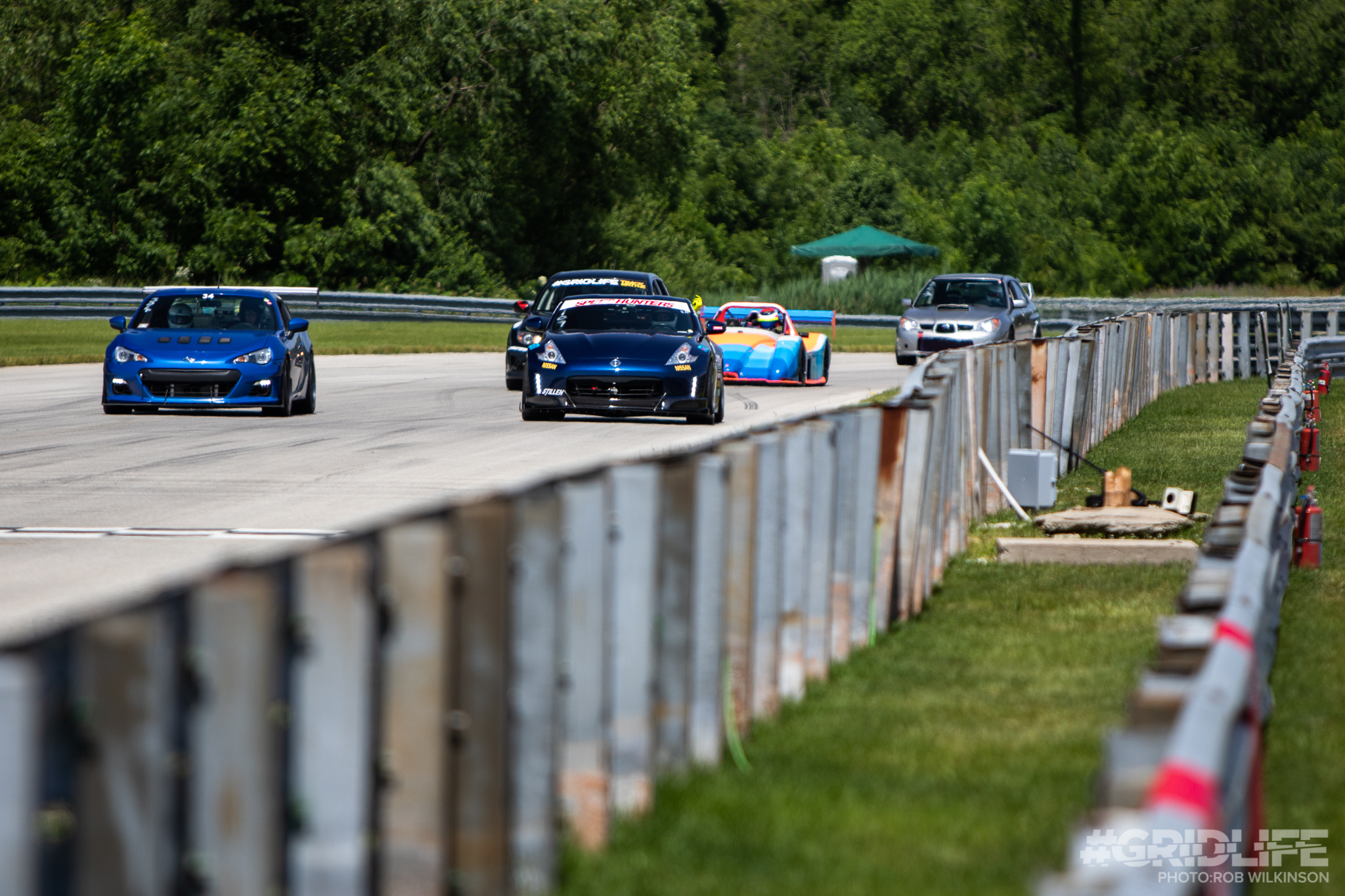 Next stop is #GRIDLIFE Alpine Horizon in Colorado, and we've got West Michigan Honda Meet coming up soon! Rad.